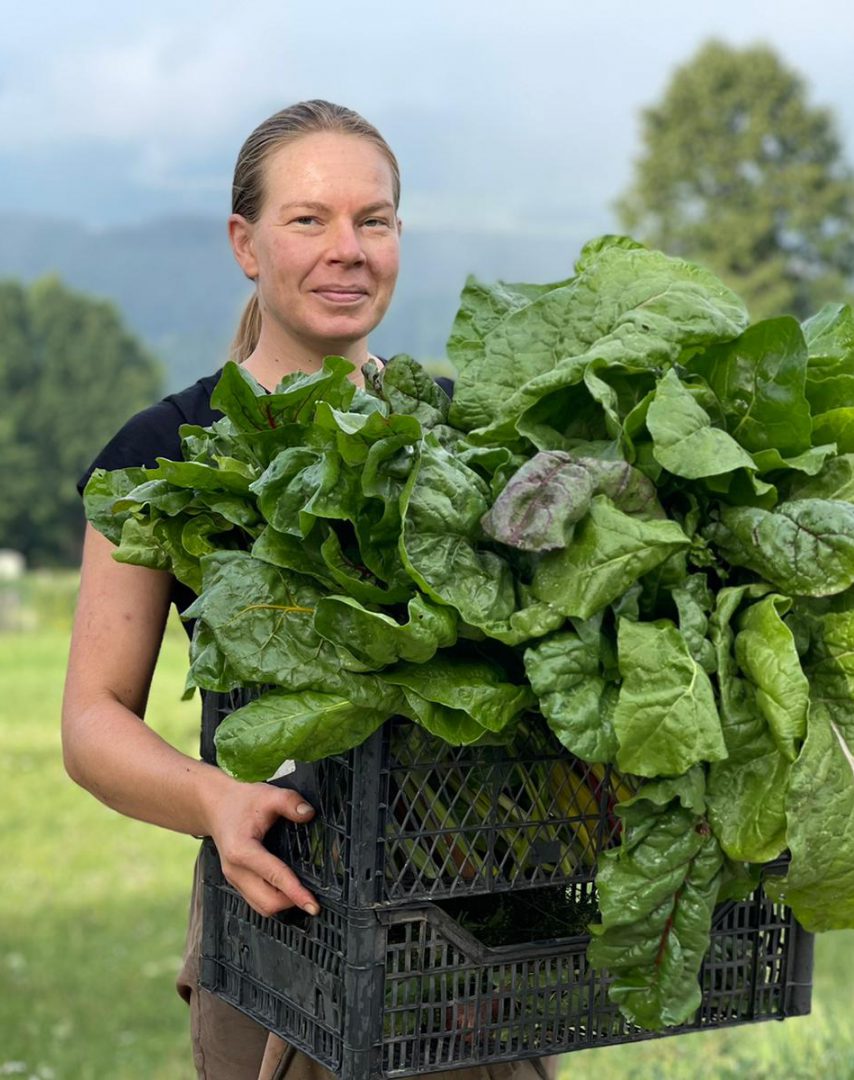 Homegrown & locally sourced
Our greenhouse, new polytunnel and cultivated land aim to provide enough organic fruit and vegetables to keep us and our wonderful guests fed and fully sated for most of the year.
When required, we supplement with locally sourced products, such as breads, milk and cheeses, grains and oils. Any excess that we grow is taken to the local town market.
Daily meals
We provide three organic vegetarian meals a day.  Lunch is the main meal and is served with three side dishes and seasonal salads.  All meals are served buffet style in the main dining room.
We also provide herbal teas (including our own organically grown and mixed Veduna blends) and coffee.  Homemade cakes and biscuits, lattes and chai can be purchased in our café, which also sells other local artisan food products. 
We have a large fully equipped kitchen where our resident cook creates wonderful varied menus with seasonal ingredients.  The centre piece of the kitchen is a traditional hand-built wood fired bread oven and 'aga'. 
All meals are vegetarian.  We can cater for special dietary needs, such as vegan diets or intolerances if specified in advance.