The Retreat Centre
There is plenty of space at Veduna and a wide variety of facilities available, all of which enjoy stunning views of the hills beyond. These include a large yoga and meditation studio and separate dining and relaxation area, with a wood burning stove and panoramic vista. The workshop, pottery studio and treatment rooms are available for the guests and practitioners to use, and the outside natural pool and fire pit are perfect places to relax and enjoy Nature.
The Veduna buildings are built to low energy/passive house standards. Our retreat centre is of traditional design, made of local wood and built by craftsmen of the neighbouring towns.
Please do take a look at the events below and we hope you find something of interest. If you would like further information, do get in touch. Please note, most of the events listed are run by independent practitioners.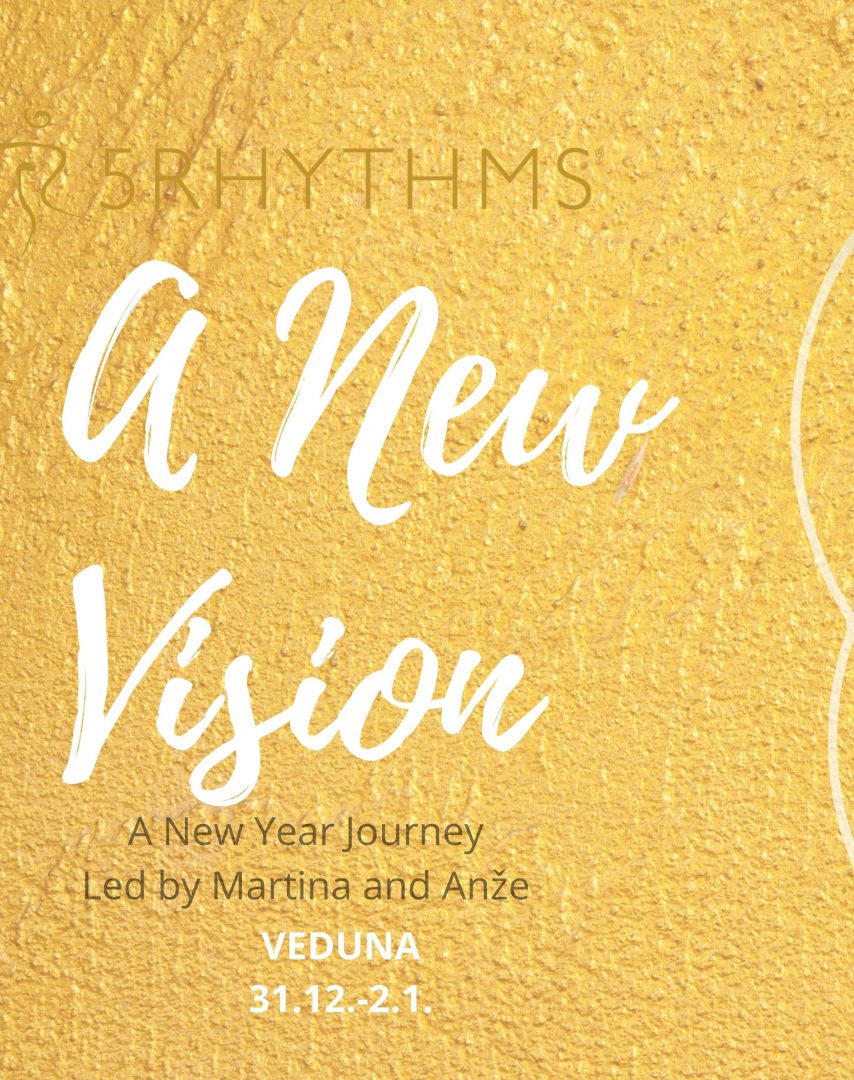 A NEW VISION, A NEW YEAR JOURNEY, 31st December 2021 - 2nd January 2022
Do you want to spend the new year through dancing and with the intention of finishing the old, celebrating and creating the new?
From Friday to Sunday we invite you to a 3-day journey that will allow you to become aware of your inner landscape and confidently create new opportunities for life.
Give yourself an active vacation and at the same time relax and regenerate through the practice of 5Rhythms, supported by wonderful homemade food, sauna, jumping into the lake, walks in the beautiful forest, moments of socializing by the fireplace with open people. Return to everyday life calm, inspired, filled with the healing effects of socializing, dancing pleasures and imbued with hope and warmth.
Our retreats are extremely strong spaces of healing, creativity and deep human connection, more on: Ples Ritmov Slovenija.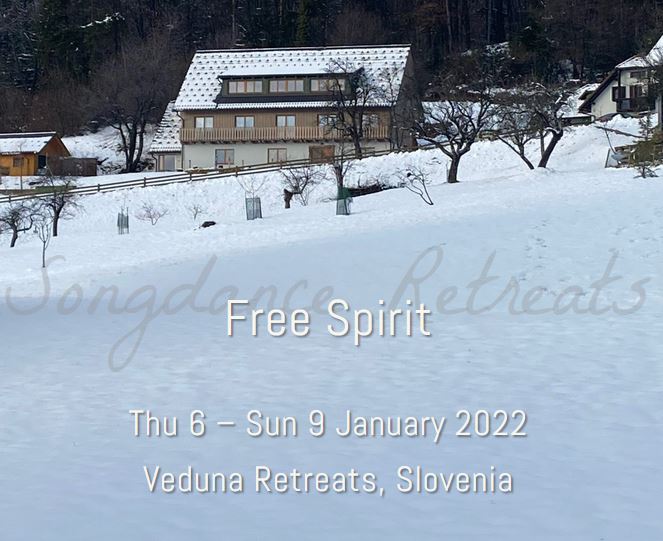 Songdance Retreat: Free Spirit, 6th - 9th January 2022
Songdance Retreats offer a unique mix of nature immersion and conscious guidance with music and creative expression through Authentic Singing and Dancing. Under the professional and experienced guidance of Yavin & Upala (founders and directors of Songdance) you'll be invited to gently open up to your inner creativity and self-healing capacities. It's a powerful and deep process which is both effortless and deeply joyful, even when pain and heavy emotions are involved.
Become a truly free spirit with Authentic Singing and Dancing and set the new year in motion with an awesome vibe. Finding the stillness within, surrounded by the snow-covered Slovenian landscape, making space for the expression of your spirit.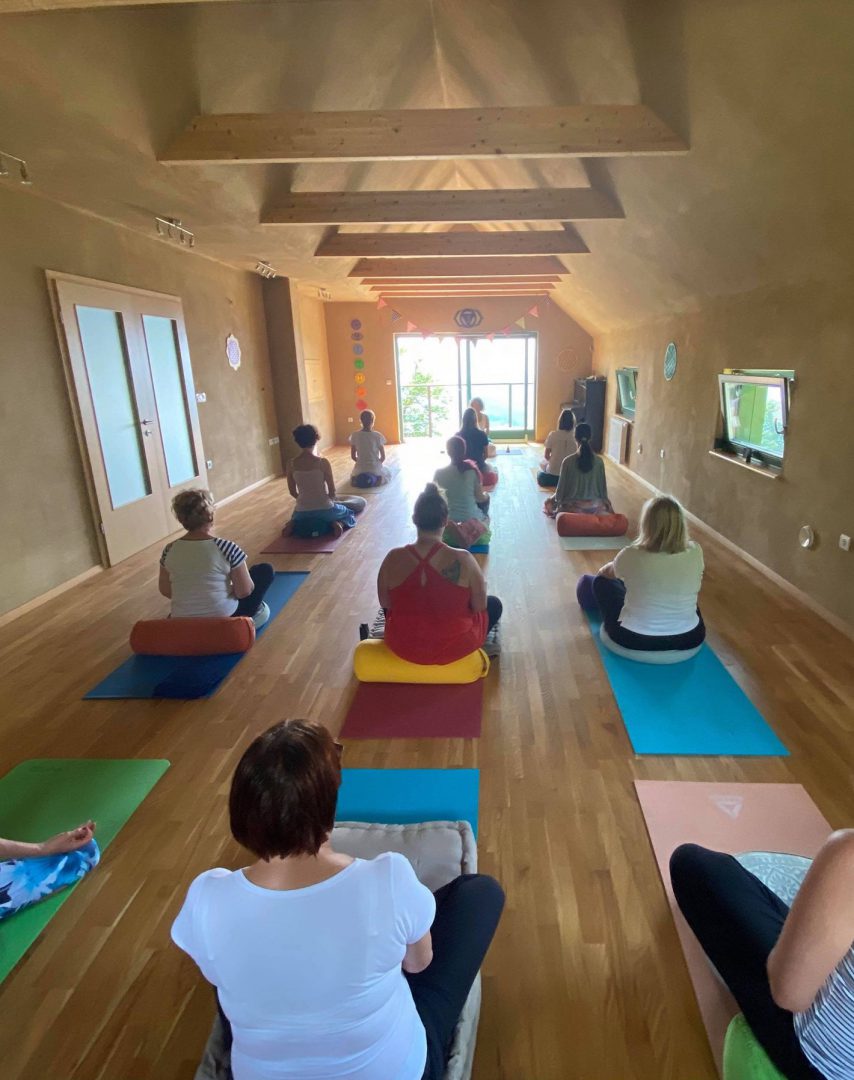 RAZKOŠJE TIŠINE, 28th - 30th January 2022
Umik v odmaknjeno okolje v naravi, kjer boš že v prvih minutah začutila harmonijo in mir. Okolica in prelepe, po lesu dišeče sobe te bodo vabile, da se ustaviš in zadihaš.
Tako globoko, da boš slišala svoj dih in prisluhnila notranjemu glasu. O ničemer ti ne bo potrebno razmišljati, ker bo za ves potek poskrbljeno z moje strani. Tudi govoriti ne, zato boš lahko prisotno, zavestno in v tišini doživljala vse lepote bivanja.
Voden program Retreata RAZKOŠNJE TIŠINE bo potekal v svetlem in zračnem studiu, ki ima z naravno glino mehko obdane stene. Sprednja stena je steklena, kar ponuja prekrasen razgled na okoliške vrhove. Podporo prostora boš lahko polno začutila in izkoristila v meditacijah v tišini, v vodenih meditacijah, ki odpirajo nove plasti zavedanja, pri vajah usmerjanja in vzdrževanja pozornosti ...
Skozi somatske in joga vaje, ki krepijo telesno zavedanje, boš vzpostavila globji stik s svojim telesom. Drugače, morda ponovno ga boš začutila.
Meditacija v hoji te bo naučila zavestnega koraka, ki bo za vedno ostal s teboj.
Romana Strašek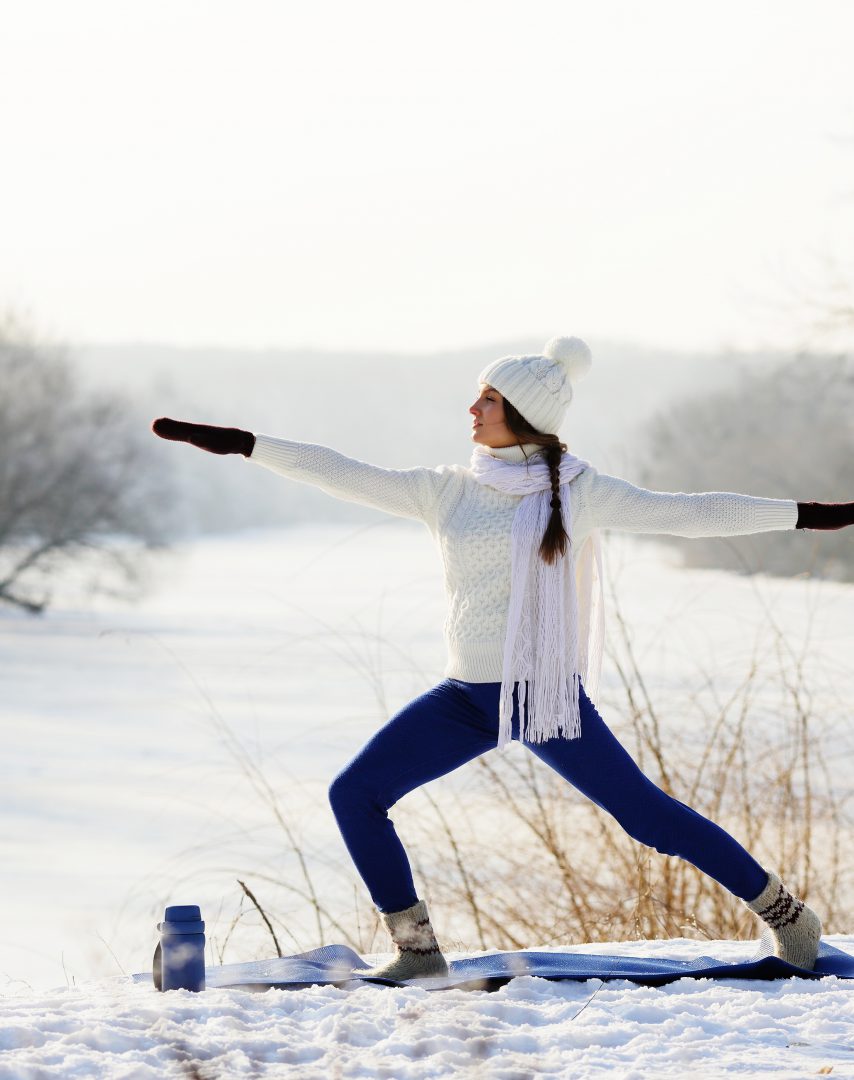 Yoga and Ski Holiday, 12th -19th February 2022
A programme combining yoga, skiing and luxurious private accommodation.
Perfectly positioned close to some of Slovenia's most beautiful ski slopes, you will enjoy a yoga and ski vacation that is focused on winter sports, daily yoga, rest, and rejuvenation. With daily yoga sessions that perfectly compliment the anatomy of winter sports, you will be guided in energizing morning practice and deeply nourishing and restorative evening practice.
Accommodation is provided in separate single/double rooms.
What's included:
- 2 daily yoga classes
- Daily transfers to ski slopes
- Outdoor sauna and natural pool
- Plant-based breakfasts and dinners
- Use of all Veduna's facilities
- 7 nights accommodation
For more details send an email to: matjaz@vedunaretreats.com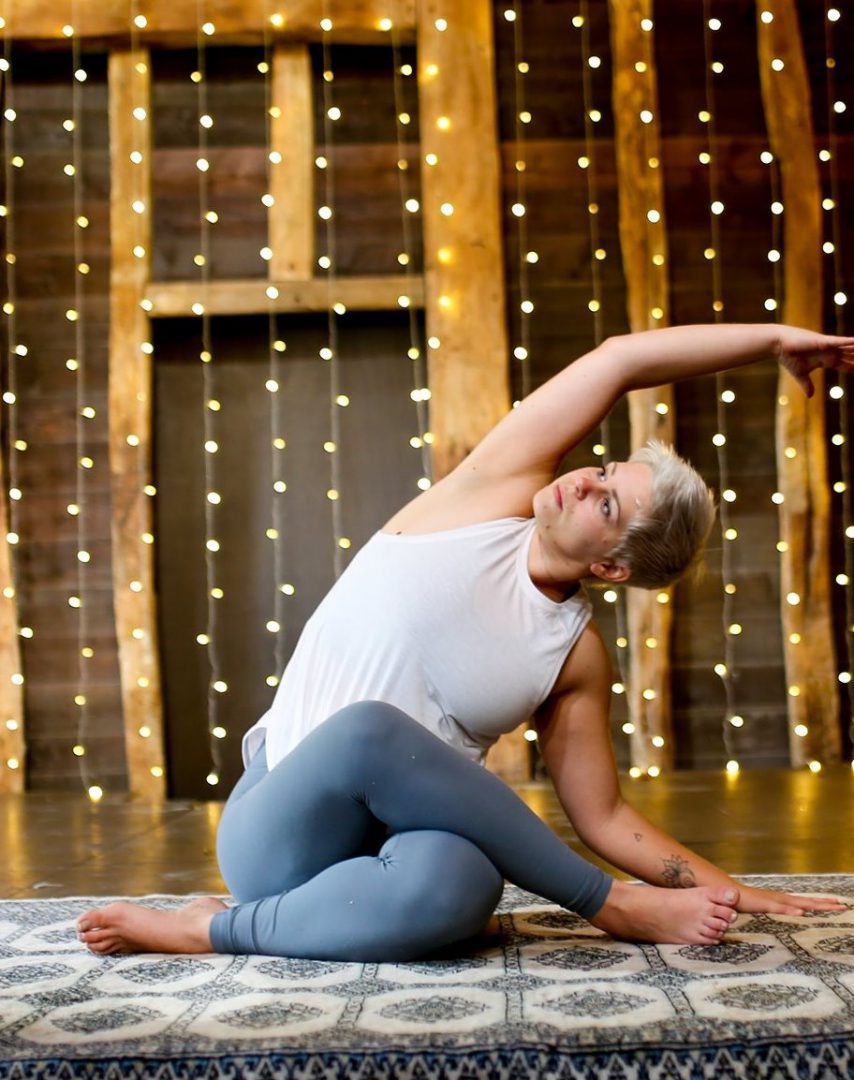 Rest & Reset Yoga Retreat, 11th - 14th March 2022
Enjoy 4 days of Yoga, Forest Bathing (Shinrin Yoku), Meditation, Workshops and more.
With an outdoor natural swimming pool with yoga wooden decking alongside, Sauna and Fire Pit (just imagine watching the sun set here, or enjoying a Yoga Nidra practice - divine!) plus 23 hectares of land to wander carefree - surrounded by meadows and mountains, it truly will be a special sanctuary to rest and reset.
What's included:
Morning meditation
Yoga Nidra (evening 30mins)
Vinyasa Flow
Yin / Restorative
Forest Bathing Experience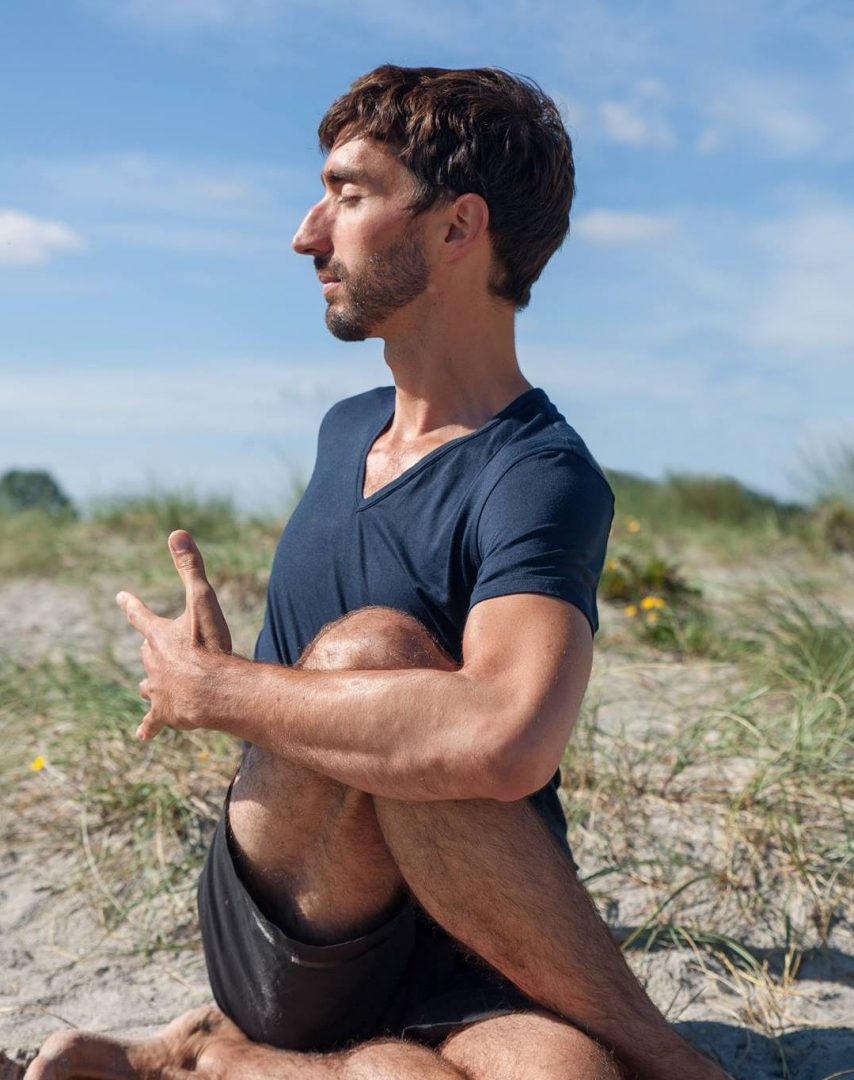 BACK TO NATURE – Yoga & Mindfulness Retreat, 10th - 15th May 2022
Enjoy a 5-day gateway in the beautiful mountains and raw nature of Slovenia with daily Yoga and Mindfulness, guided contemplations, sauna, long walks, healthy food, and rest.
The intention of this retreat is to deeply nourish, rejuvenate, and re-balance your Body, Mind, and Heart. You will also deepen or build up your yoga and mindfulness practice as a natural result of this retreat.
You can expect an inclusive, relaxed, and light-hearted atmosfere. Supported by the warmth and softness of the surrounding Slovenian nature, Cedric and his guest teacher will create a safe and sacred space so you can enjoy the retreat to its fullest.
Treat yourself with an unforgettable retreat, and reconnect to Source and yourself. All levels of practice, ages, nationalities, gender identities are warmly welcome.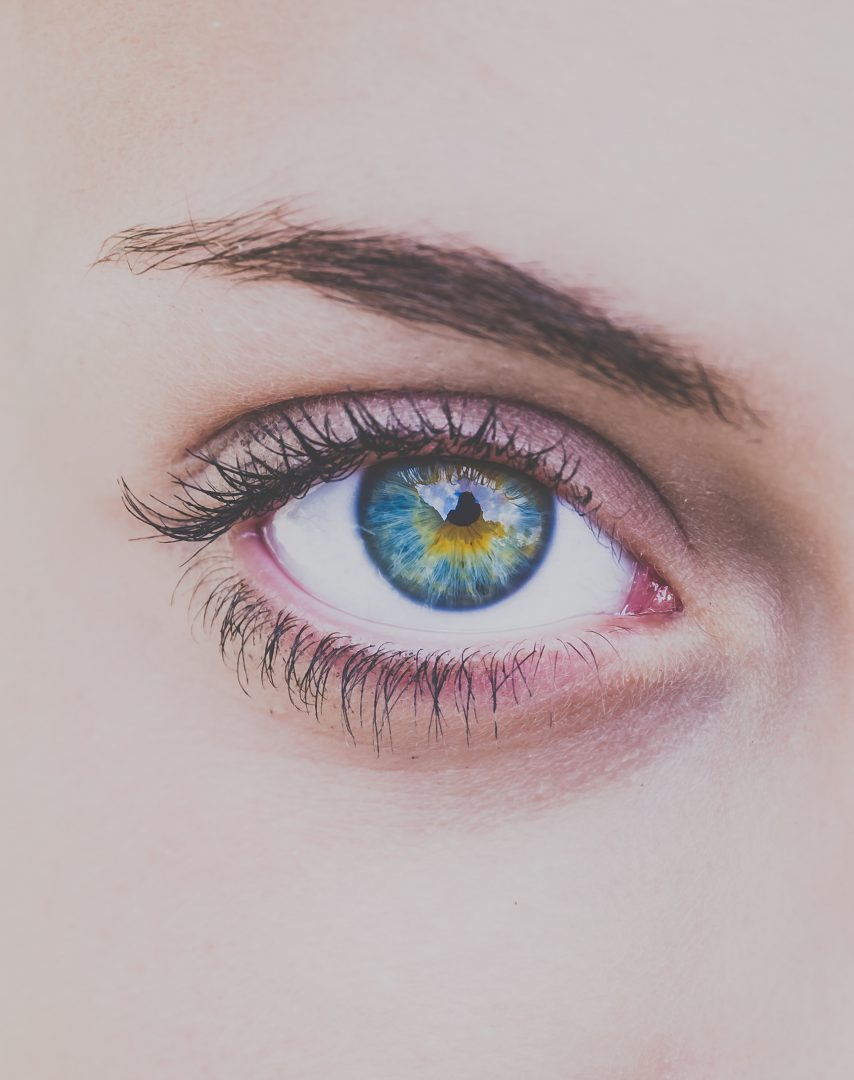 Coming in 2022
Transformational Retreat & 100 Hour Yoga Teacher Training with YiA International
"Yoga is the journey of the self, through the self, to the self." –The Bhagavad Gita
The greatest spark for transformation starts with complete acceptance as you are. All the beauty of your luminous light and the shadows it casts. It is stepping into the awareness that these two energies work together, united in perfect harmony. This acceptance catapults you into the present moment of sweet surrender and unconditional love. It is from this space of having our hearts and eyes wide open that we enter into deep awareness and we realize that we are not broken. We realize that all the answers we seek already exist within and always have. We come to know that inside each and every one of us lies an unwavering joy and peace that we simply must choose to connect with, to remember.
YiA International School of Personal Transformation & Yoga offers life changing trainings, workshops and retreats around the world. YiA is a Yoga Alliance® Registered Yoga School & YACEP® Continuing Education Provider offering both beginner & master level trainings. Upon completion, for those who desire to become a Registered Yoga Teacher with Yoga Alliance® these hours will count towards your 200hr certification with YiA Yoga. For those who are already RYT's, you will be able to submit the transformational retreat hours for Continuing Education Credit through our YACEP® school.
This transformational retreat is lead by Katherine Sophia, E-RYT 500 Master Space Holder & Yogini. Katherine has been on the path of yoga since a young age and has over 20,000+ hours of transformational teaching experience.
For more information or to book your space, contact YiA International on WhatsApp at +507-6630-3769 or visit www.go2yia.yoga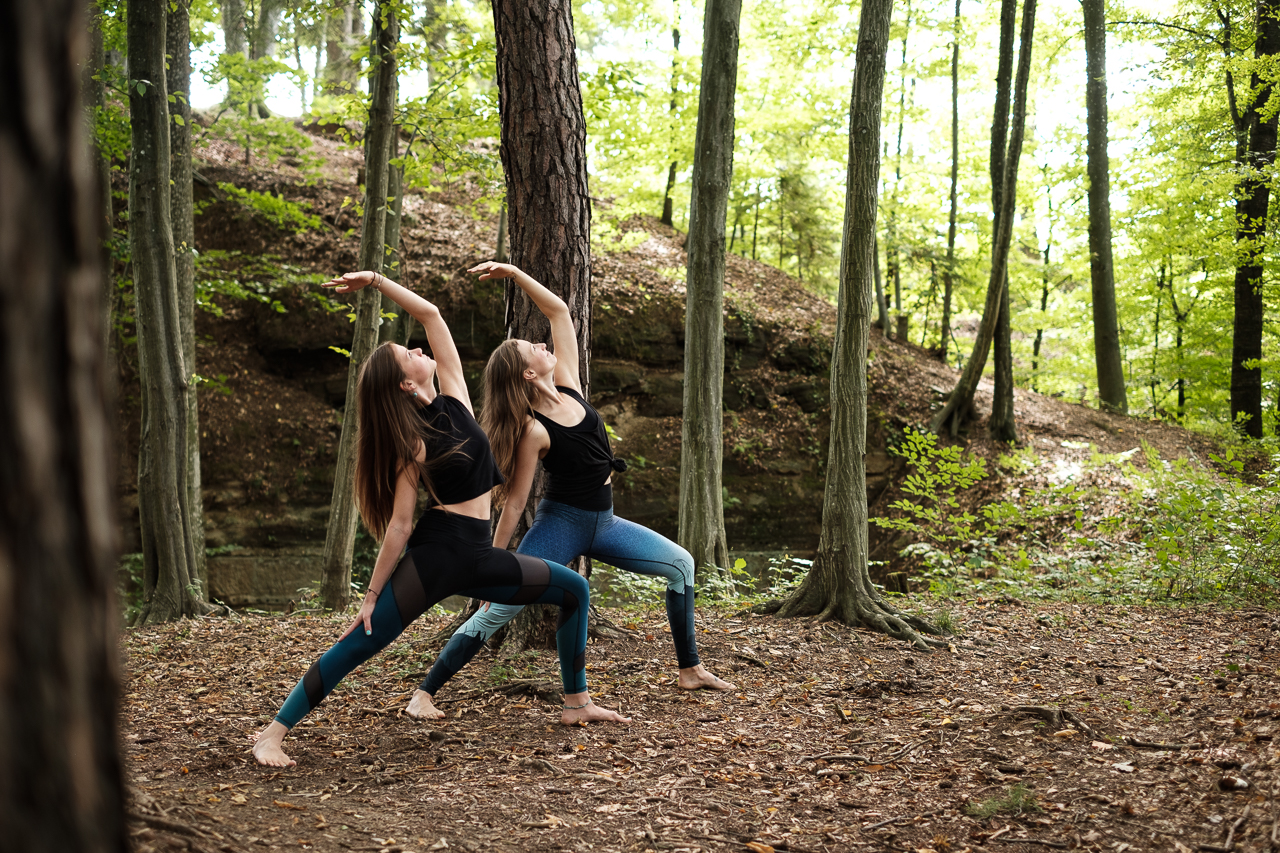 Down To Earth – Autumn Yoga Retreat, 22nd - 26th October 2021
breathe. connect. heal.
Our body is our best teacher, we just need to learn to listen to it again.
We are Kerstin and Lisa, two yoga-soul-sisters from Austria. From 22nd to 26th of October, we invite you to join us on a journey out of our heads and into our hearts. A journey to our true, authentic self. "From 'mind full' to mindful" – that is the path we are going to walk together during these days of reconnection. This retreat creates a nurturing environment to connect to ourselves on a deeper level, to move, to rest, to recharge.
Through (moving) meditations, two daily yoga sessions, workshops, dance, music and passive yoga (Nuad Thai) we unwind our bodies and clear our minds.
After these restorative days, you will return back home refreshed, rejuvenated and full of energy.
If you want to feel grounded, alive, connected and closer what you feel is the "true-you", do not hesitate and join us now. In case there are any questions left, reach out to us anytime.
We are looking forward to connecting with you!
Namaste and lots of love, Kerstin & Lisa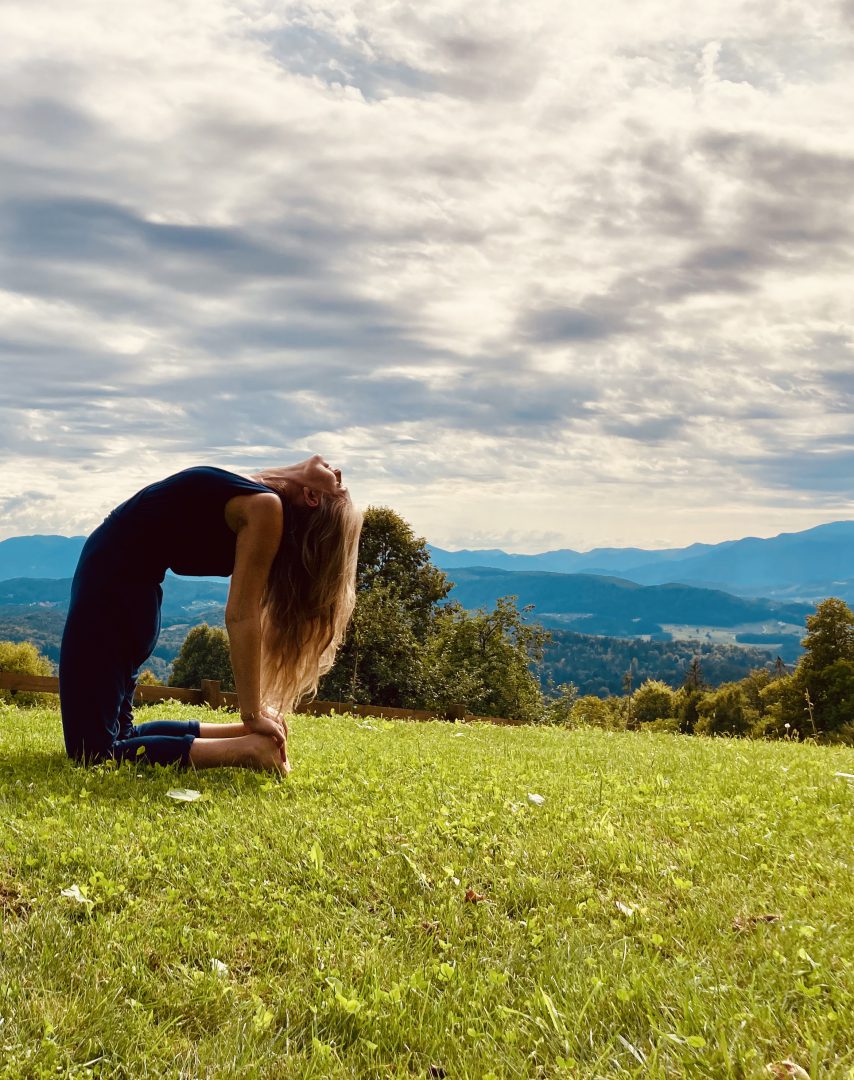 Women's Yin Yoga Retreat: Embody the Elements, 2nd - 8th October 2021
Join Kirsten from Impact Yoga this fall as you dive into a soft, deeply nourishing experience together with a group of women of all ages. Explore the feminine energy of Yin Yoga as you take time to slow down, nourish your soul and completely embody your elements in pure nature. We will root down and experience the stability of the earth, breathe in the mountain air, flow with the energy of water, feel the inner alchemy of fire, and feel what it is like to be held, as you are, in the element of space.
Connect with the five elements of nature around you with the elements of nature that live inside you as you discover how the specific healing properties of each element can support and empower you. Each day is dedicated to a specific element of nature and translated into your yoga practice of the day, on and off the mat.
A gift to yourself and your feminine energy.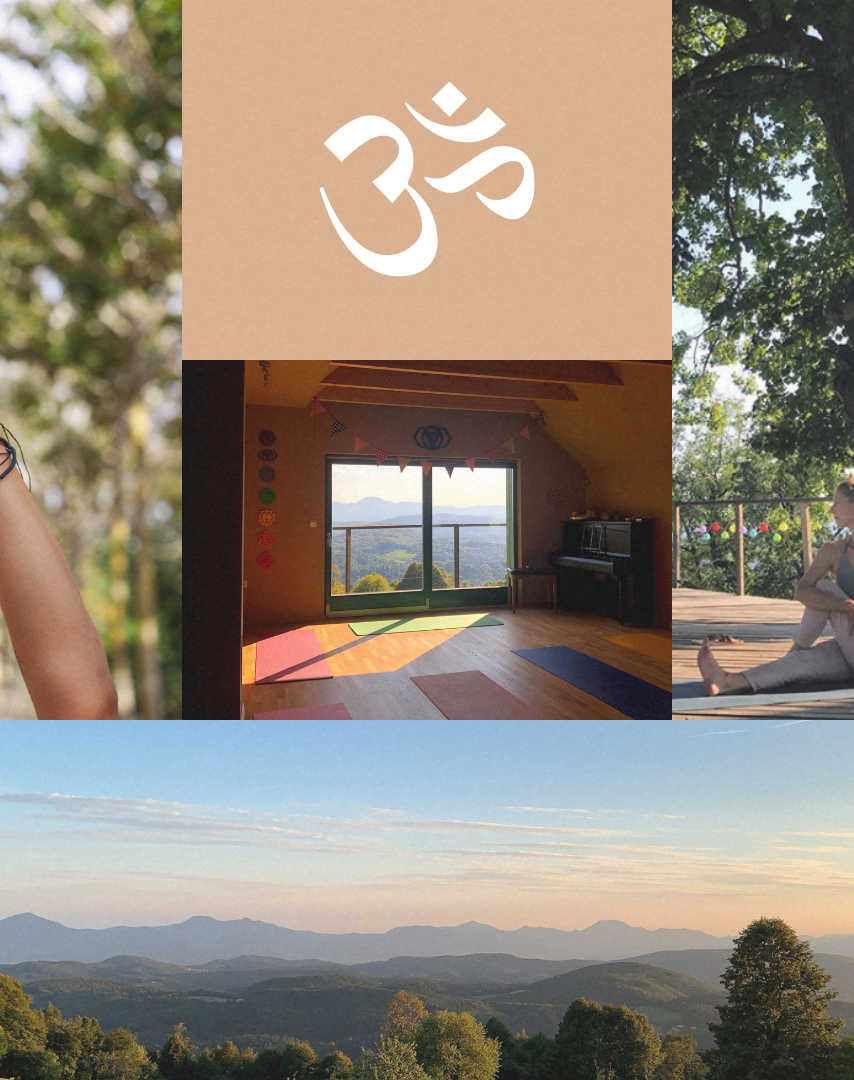 Mountain Retreat, 27th August - 1st September 2021
Join us for a nourishing week of immersing in the stunning mountains of Slovenia with 6 days of yoga, meditation and rest.
Our days will offer quiet meditations in the peaceful, 'sattvic' morning time, evening fires, yogic philosophy teachings, free time to rest and reflect and a complete yoga programme; both energising vinyasa and mindful slow flow and nidra to quiet the mind and rest deeply.
This is your week to re-connect and re-charge. All sessions are optional, so you can take exactly what you need. There will be plenty of free time for reading, wandering through the trees, swimming, sauna, reading, sun-bathing, forest-bathing, napping…
Everyone is very welcome, including all experience levels and backgrounds.
Write to us with any questions at: info@yogainenglish.berlin
ॐ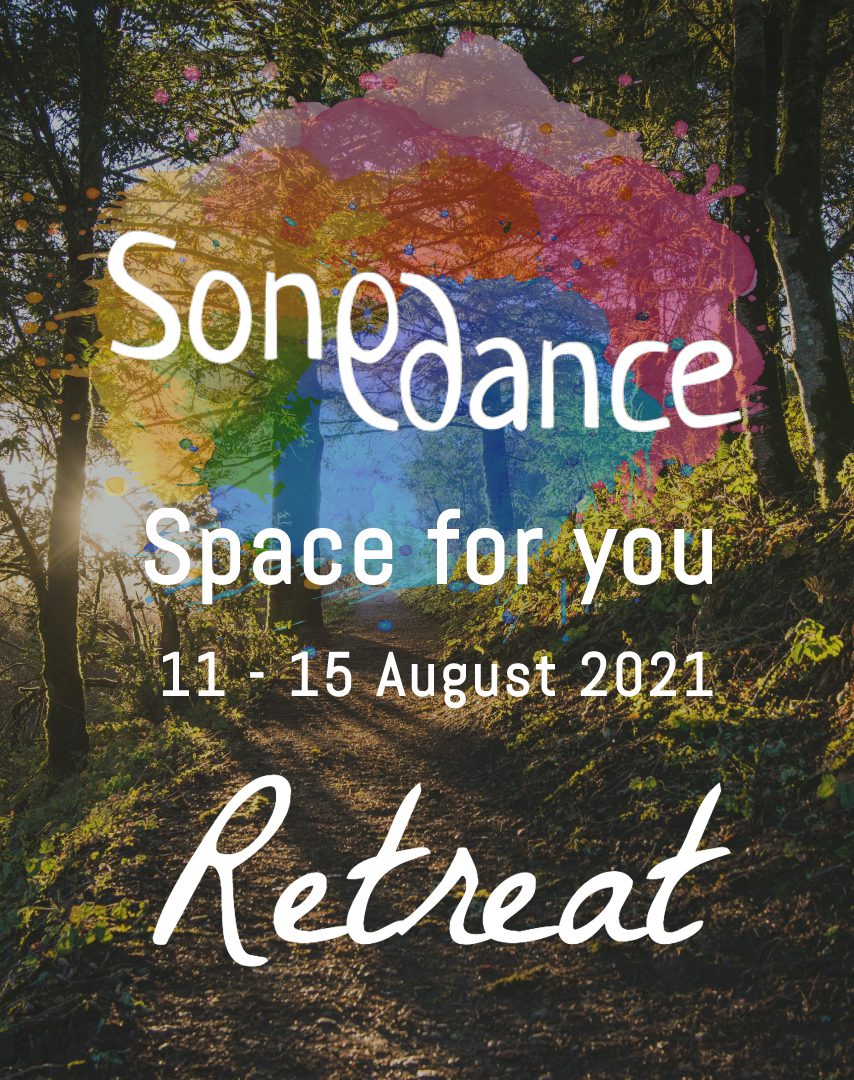 Songdance Retreat - 11th August - 15th August 2021
You are creative beyond measure. Singing and dancing is your birthright. Maybe your capacity for free authentic expression is buried somewhere deep inside of you, but it is never lost! This is why you deserve a Space for you. A space where you can regain your natural freedom, wisdom and self-healing capabilities. You will be surprised to discover a powerful creativity that is a unique expression of YOU.
Your sound and song are welcome.
Your body and dance are welcome.
You are welcome, whatever your past story might be.
Your pains and your laughter are all welcome during this unique Summer Songdance Retreat in the stunning heart of Europe.
A warm welcome to YOU!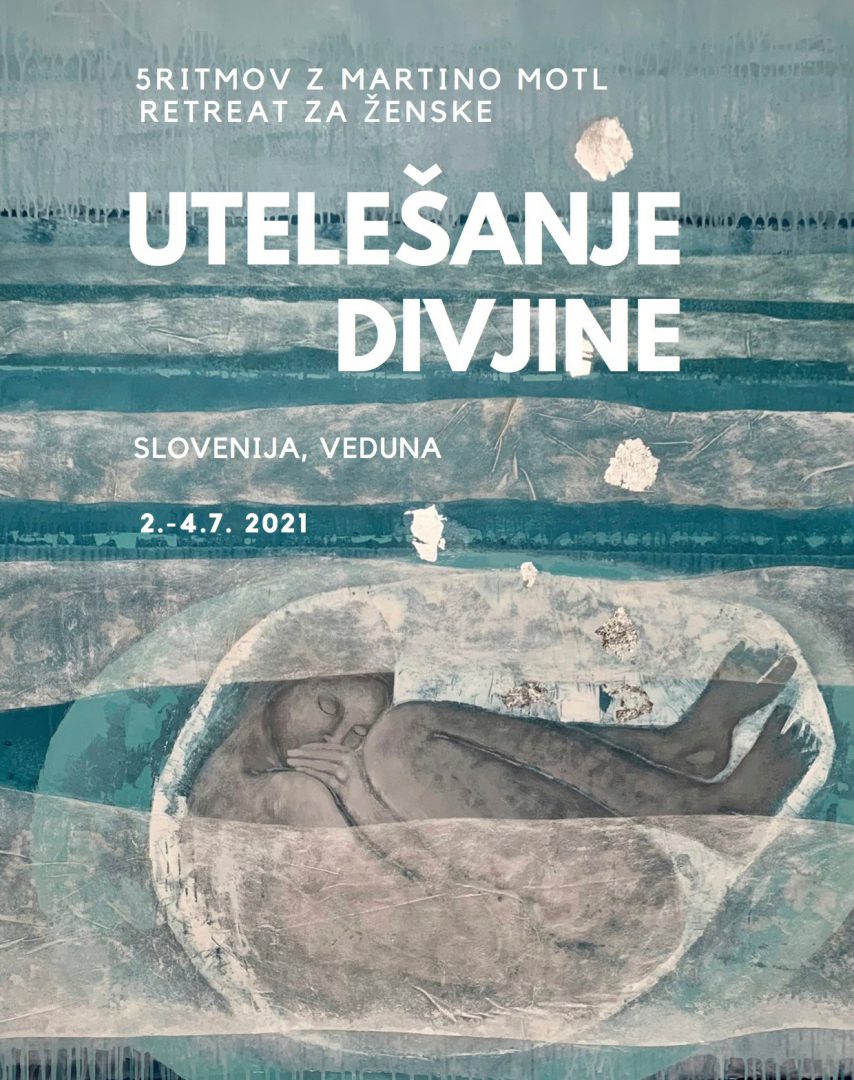 Utelešanje divjine / The Embodiment of Wilderness 2nd - 4th July 2021
Drage ženske,
se sprašujete zakaj skupina samo za ženske? Ker ste me poklicale in izrazile željo da smo same, da si vzamemo čas samo za nas. Prvič se je zgodilo na Zoom srečanjih in še danes sem v čudenju, koliko podpore smo si nudile, kaj vse smo v tem času ustvarile in zdravljenja duše, ki so se ob tem odvijala. In to preko spleta! Kaj bo šele v živo.
Zato vas vabim na potovanje v naše globine, pod površje. Vabim vas, da pridete točno takšne kot ste, brez nepotrebnih idej o tem kakšna moram biti, da lahko plešem. Točno takšna kot si, si ta trenutek dobrodošla. Naveličana vsega? Dobrodošla. Polna upanja in radovednosti? Dobrodošla.
Zakrčena? Dobrodošla. Presuha, obilna, v cvetu mladosti ali v modrost ovita? Dobrodošla. Brez kondicije? Dobrodošla. V izjemni kondiciji? Dobrodošla.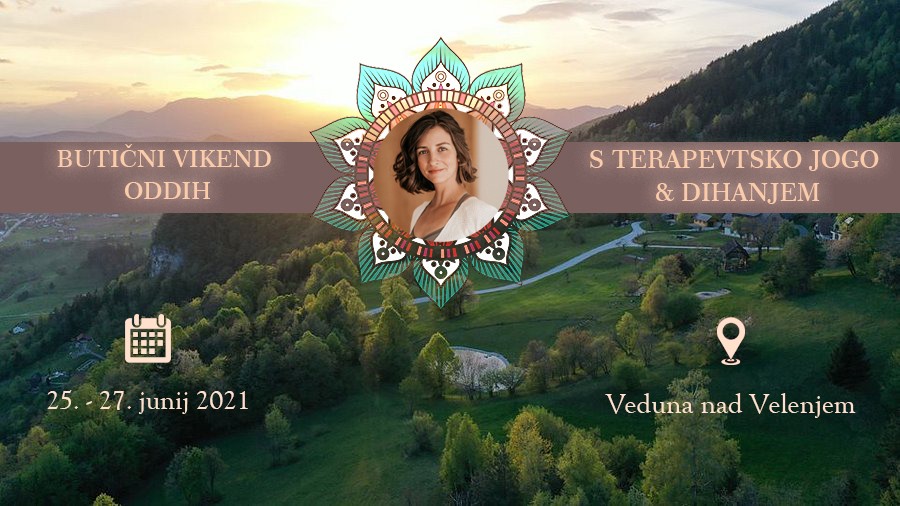 BUTIČNI VIKEND ODDIH S TERAPEVTSKO JOGO & DIHANJEM 25th - 27th June 2021
Pred tabo stoji vabilo v poseben prostor in čas, vabilo na vikend oddih s terapevtsko jogo & dihanjem.
Vabim te, da izbereš čas ZASE in prestopiš drugo dimenzijo delovanja. Iz dajanja v prejemanje. Iz aktivnost v pasivnost. Od zunaj navznoter.
Daleč in globoko v mehko obnovo in kakovosten počitek s prakso terapevtske joge & dihanja.
Čaka te celosten program za odpiranje in osvobajanje telesa.
Tro-dnevno negovanje te bo obdarilo z več ravnovesja, več vitalnosti, več dobrega počutja, radosti bivanja, več SEBE.
Kako lačno je tega tvoje telo?
Poskrbi tudi zase in se nam pridruži na butičnem vikend oddihu.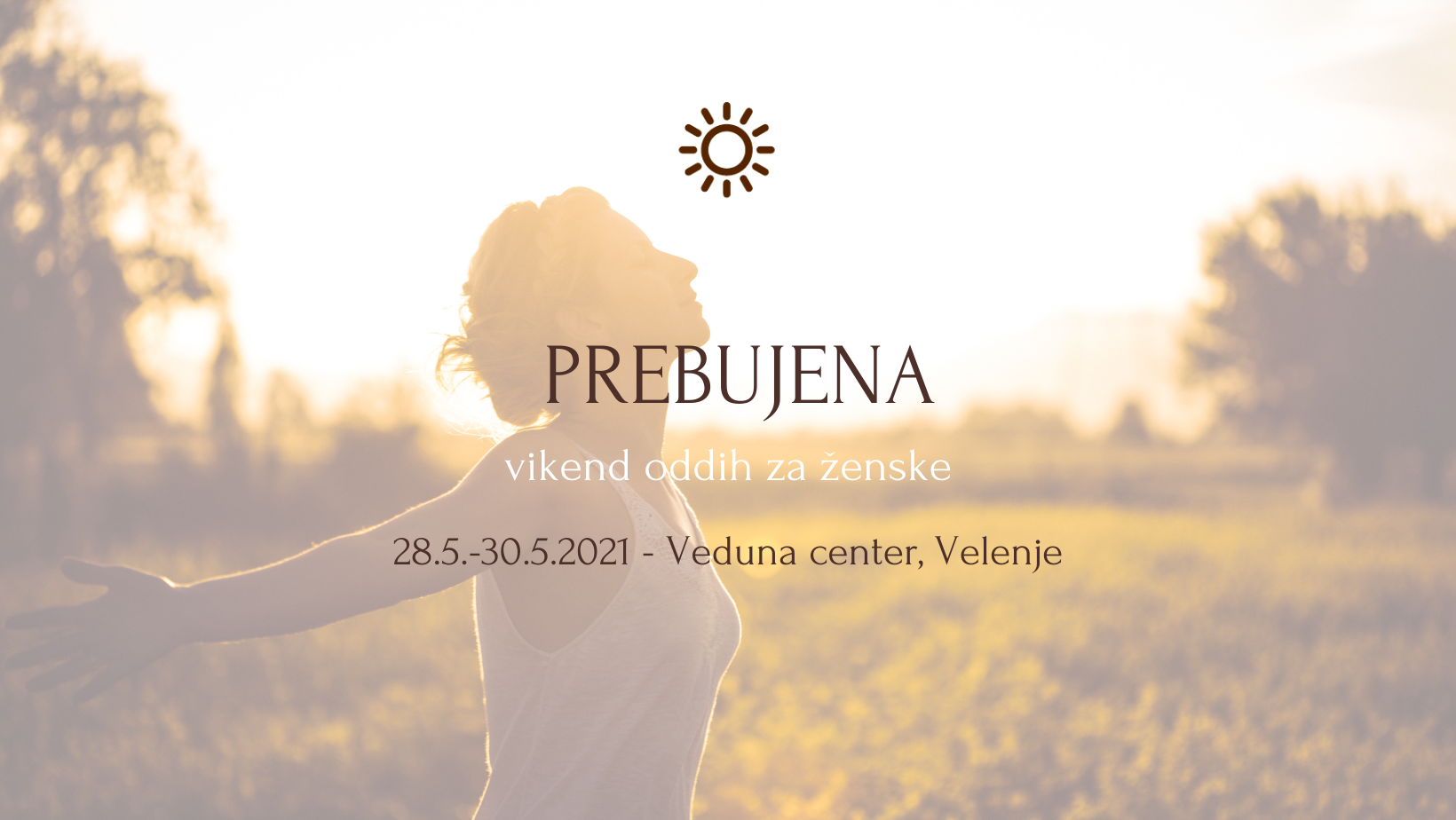 PREBUJENA, oddih za ženske 28th - 30th May 2021
Se ti zgodi, da v tempu vsakdana preprosto pozabiš nase? Se kdaj zaveš, da ni več preprostih trenutkov samo zate? Sprehoda v gozdu, ko prisluhneš vetru. Kopeli, ki si jo pripraviš samo zase. Čaja na terasi, ki si ga spila v miru. Ali pa trenutka, ko lahko samo si. Zalotiš se, da je kar naenkrat zmanjkalo tistih trenutkov, ko sebe zares čutiš, se neguješ, ko posvetiš sebi čas in mogoče se počutiš utrujeno, spregledano, mogoče odsotno, zmedeno ali pa odtujeno od sebe.
To, da izbereš sebe, je odločitev. In pred tabo je priložnost, da to odločitev sprejmeš!
Vzemi si čas zase, da se ustaviš, umiriš, naspiš, zadihaš in se ponovno povežeš s sabo. Ujameš svoje misli in zopet najdeš svoj notranji glas. Vzemi si čas, da si povrneš energijo, zaupanje v svoje telo in svojo žensko moč, da se povežeš z naravo in s seboj, da se začutiš, in spet zavibriraš v harmoniji.
Vzemi si čas, da se prebudiš. In zablestiš v vsej svoji polnosti.
Programi PREBUJENA so namenjeni tebi!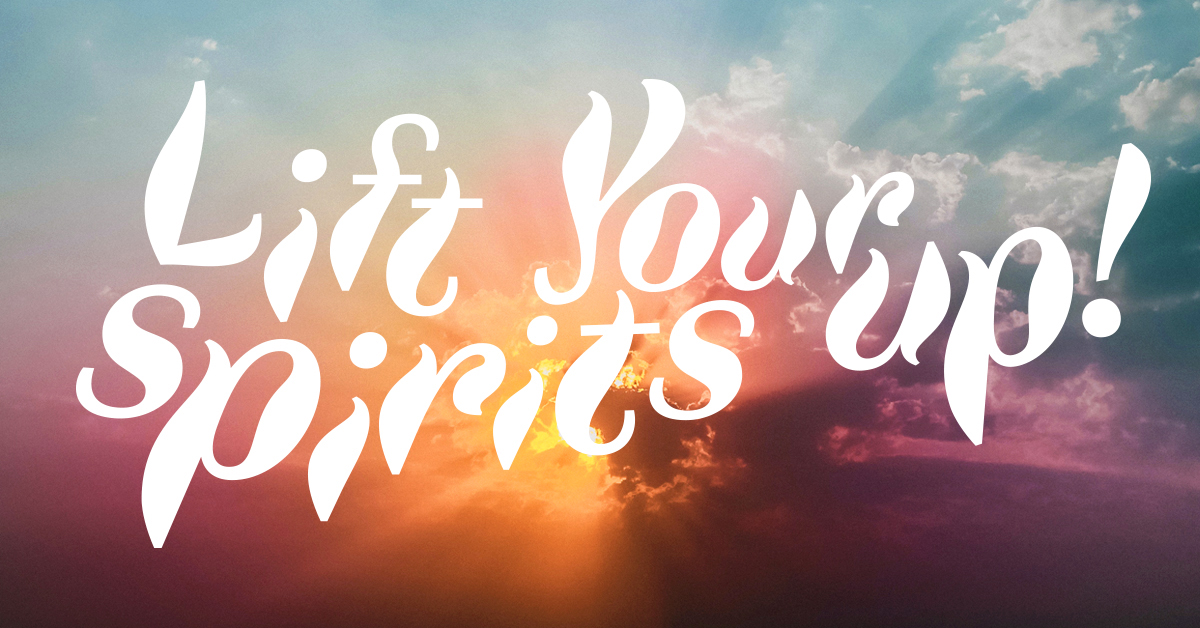 Lift your spirits up! Dearmouring workshop with Lili Gavrilović, 8th - 12th April 2021
During the five days we will explore our primary human expressions and movements like sound, voice, movement, breath and meditation that will connect us to our essence and help us unlock layers of emotions and trauma that influence our physical state.
We will explore what it means to be a human being and how we relate to nature through interesting daily practices.
We will surrender to our spirit guides, unlock our bodies and reconnect to our true power by trusting the intelligence of life.
We will celebrate life, open up to experiencing joy, freedom, happiness, and rediscover our inner wisdom and intuition.
The goal of the workshop is to reach a state of awakening and to learn how to feel different layers of yourself (emotional body, pain body, mental structure, physical blockages, and energy).