COMMUNAL SPACES
Veduna Retreats has a wide variety of facilities, including a large dining area and conference space with stunning views, a large yoga and meditation studio, an outside natural pool and sauna, arts and crafts studios and treatment spaces.
Many of the inside spaces are multi-purpose and spread over a couple of buildings, creating a real sense of freedom.
The Retreat Centre
The purpose built Retreat Centre houses the retreat kitchen, guest reception and accommodation. On the top floor is the large communal space known as The Nest.
Through a separate entrance within the building, the guests can access the treatment and workshop areas.
The Nest is a beautiful communal dining / conference area with panoramic views.
It contains a snug area for relaxing, a large wood burning stove, a small library, tea and coffee self-service area, a sound system and a large cinema/presentation screen.

140 square metres.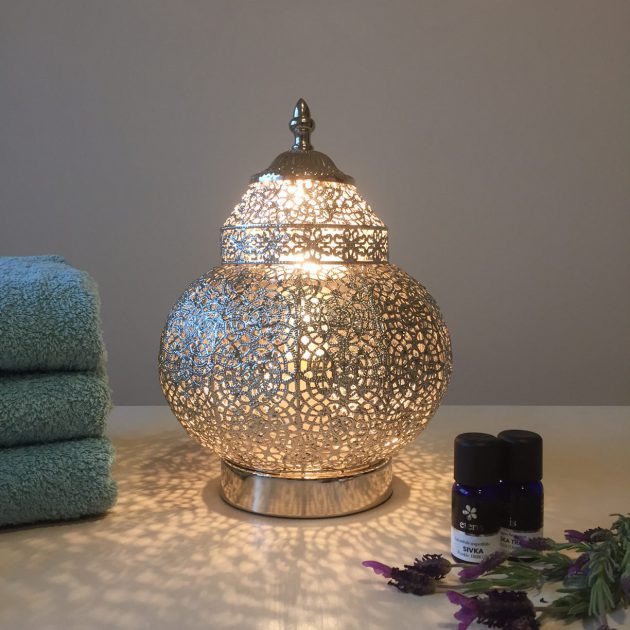 Treatment room
A dedicated space for healing and massage treatments. Fitted with foldable massage table. Separate shower facilities and waiting area.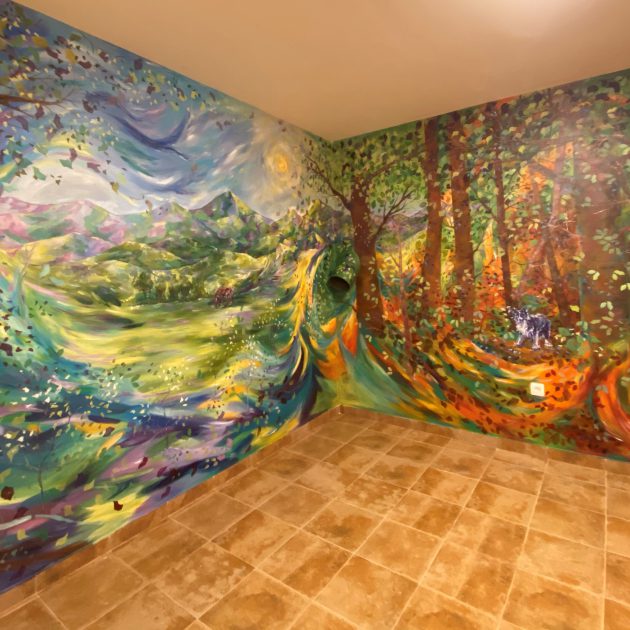 Workshop Seating Area
We have one space for workshops and meetings. Separate entrance and bathroom. 12 square metres.
Yoga & meditation studio
This is a large space measuring 62 square metres suited for meditation, yoga, sound baths, sharing circles or an additional classroom/ meeting space.  It has large French doors that open onto a balcony and views of the hills beyond.  
There is a private shower and bathroom off the main yoga hall.  
We have yoga equipment (mats, blocks, bolsters, straps, blankets) for 20 people. 
Outside spaces
Veduna has 23 hectares of land in which you can wander carefree surrounded by mountains, fields and forests, as far as the eyes can see and the feet can carry.
Our natural pool is a jewel in Veduna's landscape.  Hand cut into a natural pocket in the surrounding meadow, it is a stunning space to relax and cool down.
Additional outdoor facilities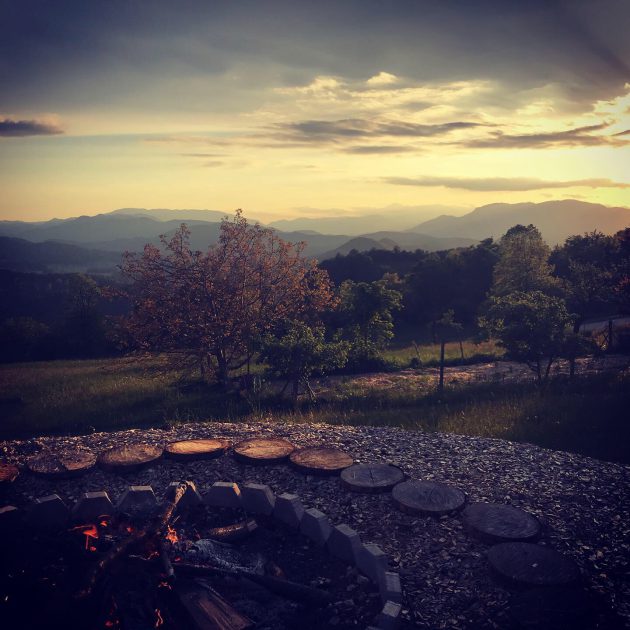 Firepit
A designated space for traditional fire ceremonies and a beautiful place to watch the sunset.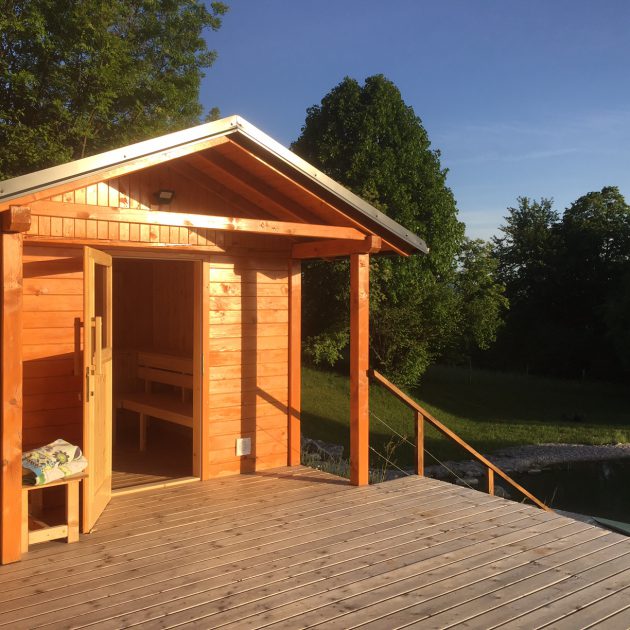 Sauna
A traditional hand built sauna located next to the natural pool. Perfect for a post-sauna dip!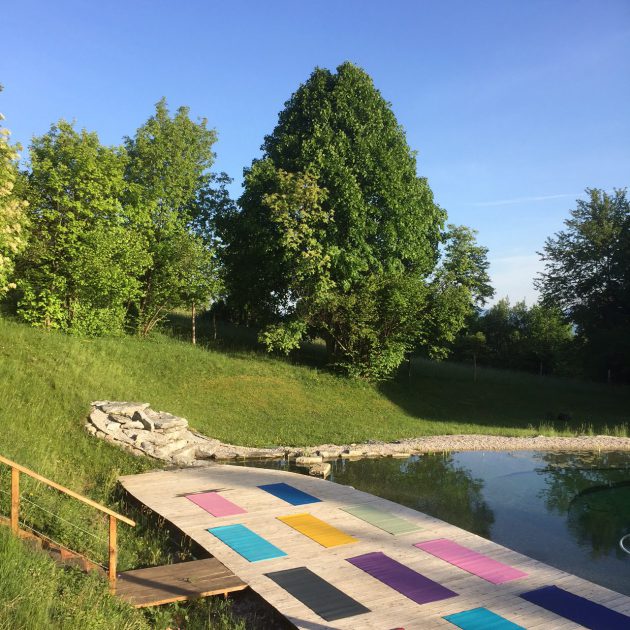 Yoga decking
For morning asanas or a yoga class. The two tiered levels can accommodate c.30 people.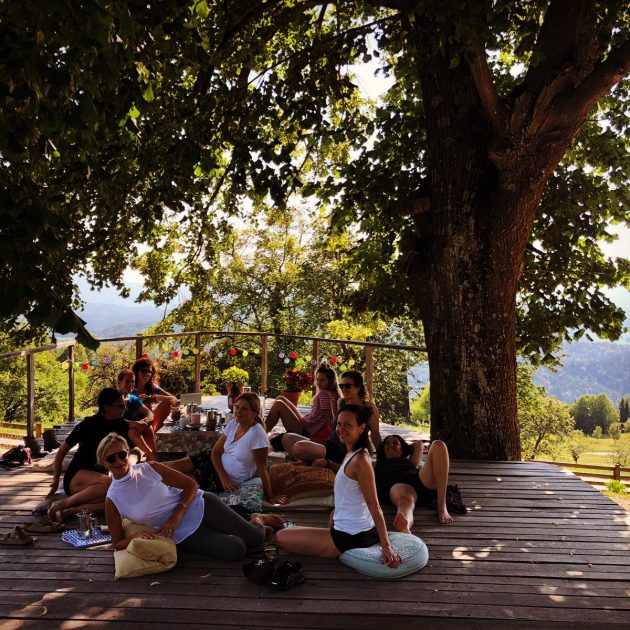 Café
Our café sells a selection of teas, coffee, cakes and local artisan food products.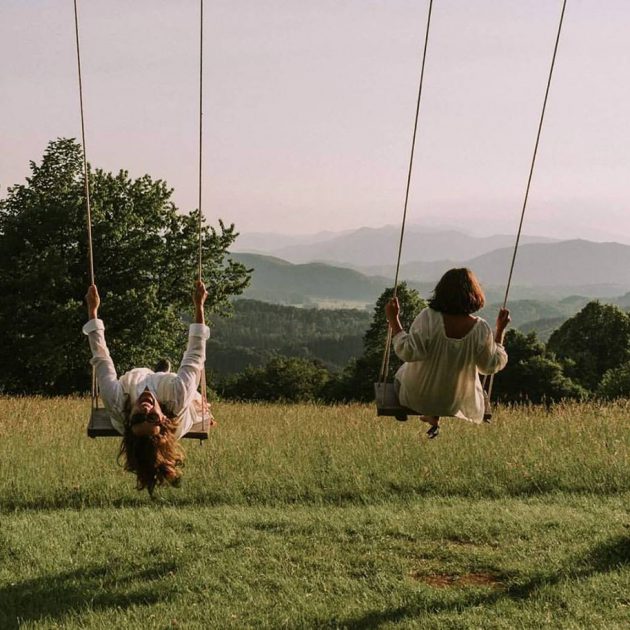 Swings
We have two sets of swings with exquisite views across the hills and meadows.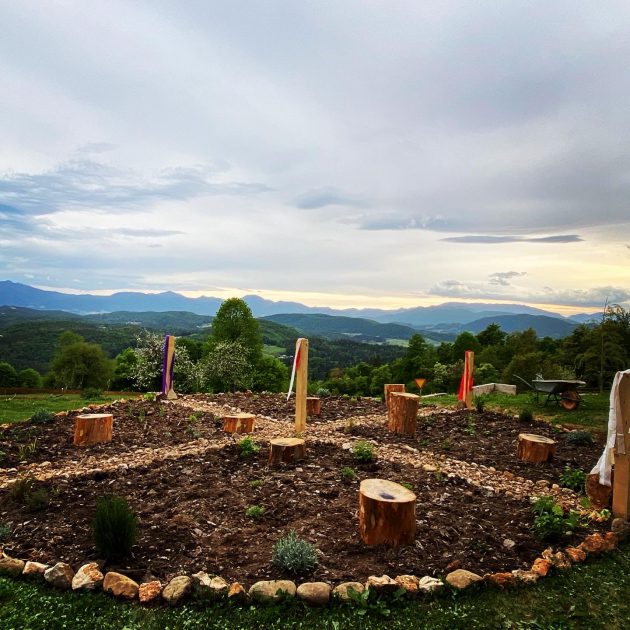 Medicine wheel
This has been created as a sacred space for reflection and meditation.