The landscape
The farm is located 600m above sea level in the north east of Slovenia. The country is blessed with a very high degree of natural diversity and the climate is a wonderful convergence of Continental, Alpine and Mediterranean.
Slovenes remain well connected and rooted in the land. Here on Veduna we are surrounded by forest, hills and other small homesteads.
Veduna has had two prior owners in the last one hundred years. The last owner bred horses and it is on the footprint of the former stables that we have built the Retreat Centre.
We have inherited this enchanted land that has remained virtually untouched with minimal disturbance to its ecosystem. And it is to this land that we welcome you.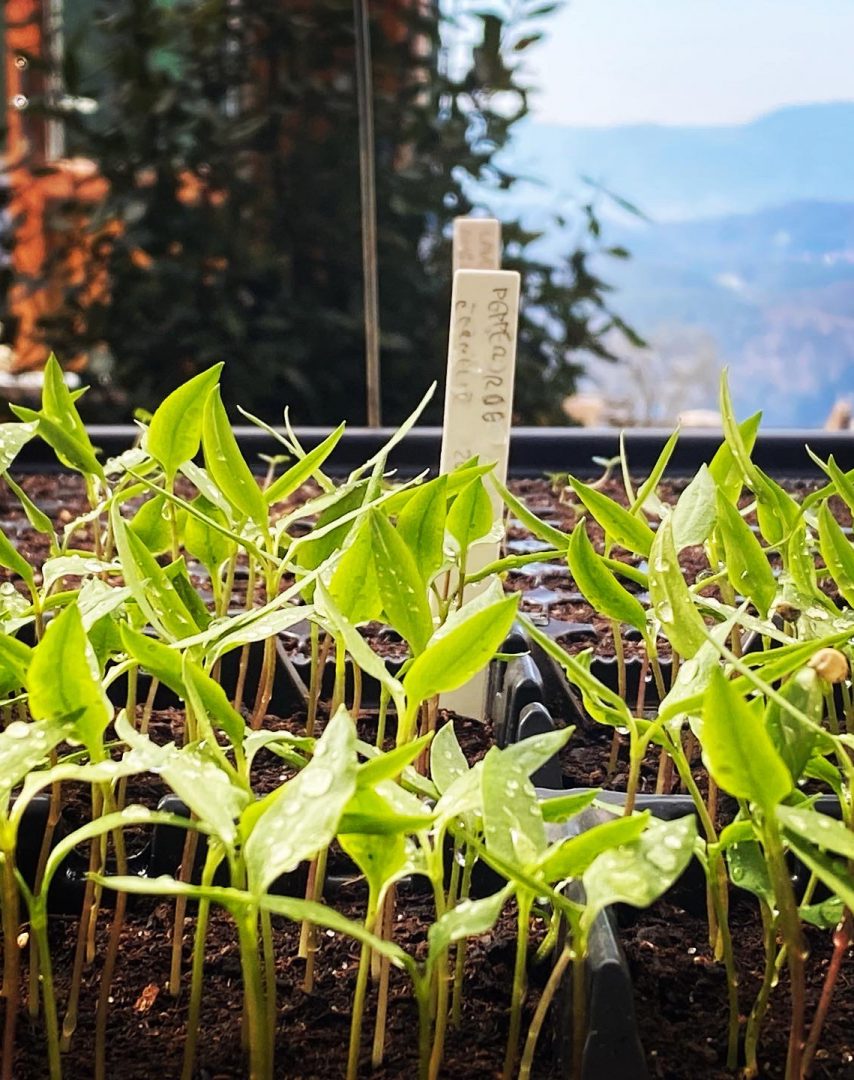 Organic cultivation
Set in Veduna's hillside is an impressive wooden and glass structure - and Gordana's favourite place - the greenhouse. It was built by local craftsmen and provides a space to grow fruit and vegetables throughout the year.
Outside, in raised beds, we grow more vegetables, herbs and flowers, and in our medicine wheel we grow herbs for cooking, tinctures and tea. In order to provide more seasonal fruit and vegetables, we have cultivated 4 additional small fields for growing. These are positioned within the meadows to enhance biodiversity. This summer we are building a large polytunnel to increase our production.
Mad about ...
Soil!
On Veduna we are mad about soil! We compost all of the organic waste and we have built two huge wormeries which provide us with high quality compost for planting and growing.
We love mulching and we mostly practise the 'no dig method' of cultivation, together with other permaculture and biodynamic techniques. These help to ensure the quality and protection of the arable land of Veduna for generations to come.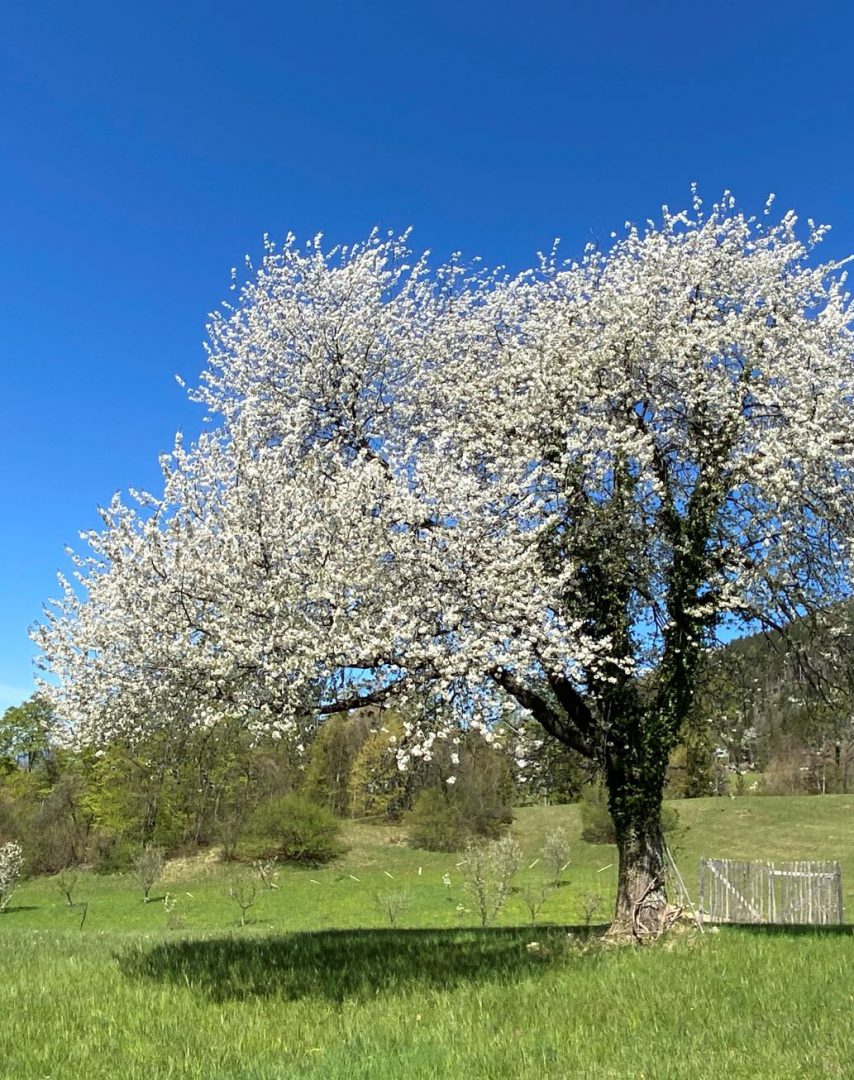 Trees
Slovenia is one of the most densely afforested countries in Europe, with forests dominating as much as three-quarters of the landscape.
A large portion of Veduna's land is covered by ancient forest. On the farm, there is a beautiful orchard where we grow pear, apple, plums, cherries, quince and medlars.
A few years ago we planted an agroforestry field of fruit trees and are planning to increase the number of nut trees, especially chestnut, which has been seen as a possible staple food of the future.
Farm friends
A description of Veduna would not be complete without mention of our dearest dog Archie, the Border Collie. We also have a growing number of cats (the latest and most adorable being Marlow, pictured) , and have plans to bring in goats and ducks to Veduna in the near future.
We have also planted a lavender field and introduced colonies of wild bees to help pollinate the orchards and surrounding plants.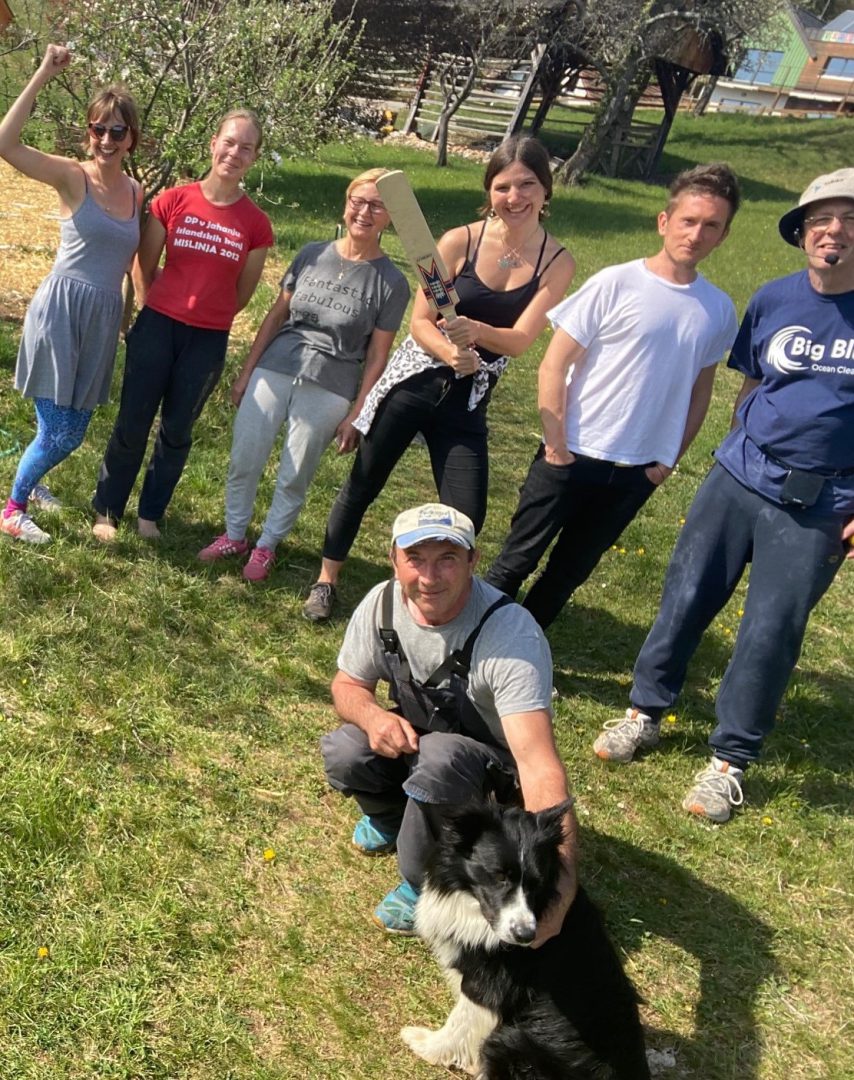 Veduna's team
To support us in providing the most nourishing and loving space possible, we are so grateful to our wonderful staff members, WWOOFers and local friends who help tend the land, animals and outbuildings.
A special mention to dear Dragan whose kindness and devotion to Veduna (and Archie in particular!) is treasured.