Custodians of the Land
23 hectares of pristine land, energetically powerful, intensely beautiful and with a mind of its own, presented itself to us – Veduna. We immediately felt at home, welcomed and charmed by its beauty. Our adventure started.
We became custodians of this amazing land. And in between our daily jobs back in the UK, we've spent the last decade observing the land, learning and understanding how to implement the knowledge of permaculture and biodynamics.
Neither of us had any previous experience of living off the land, so initially it was very much a venture of trial and error, until we realised that the land communicates what she needs. We now spend the time listening and tuning into what to do next, connecting to Veduna's energies and rhythms, learning how to work with the land in creating a sustainable system to support our passion for the environment, creativity and conscious living.
It is our vision that we will be a self-sufficient and sustainable centre of learning. Learning and working with the land, rather than straining and depleting. Soon we will have solar-panels on every building. The newer buildings are built to low energy and passive building standards, with wood burning stoves and clay ovens to keep them snug in the winter months. We recycle everything, and our intention is for Veduna to be free of single-use plastics in the very near future.
We so recognise the incredible power of Nature to heal the deepest of wounds, and for years Veduna has already been a sanctuary to friends and family, a place where people have come to decompress, rejuvenate and gain insight. Over the years we have slowly added to Veduna to create what it has become today – a beautiful farm and retreat centre for people to connect with Nature, to find a sense of play through creativity, and to learn, heal and evolve from being in this nurturing and inspiring environment.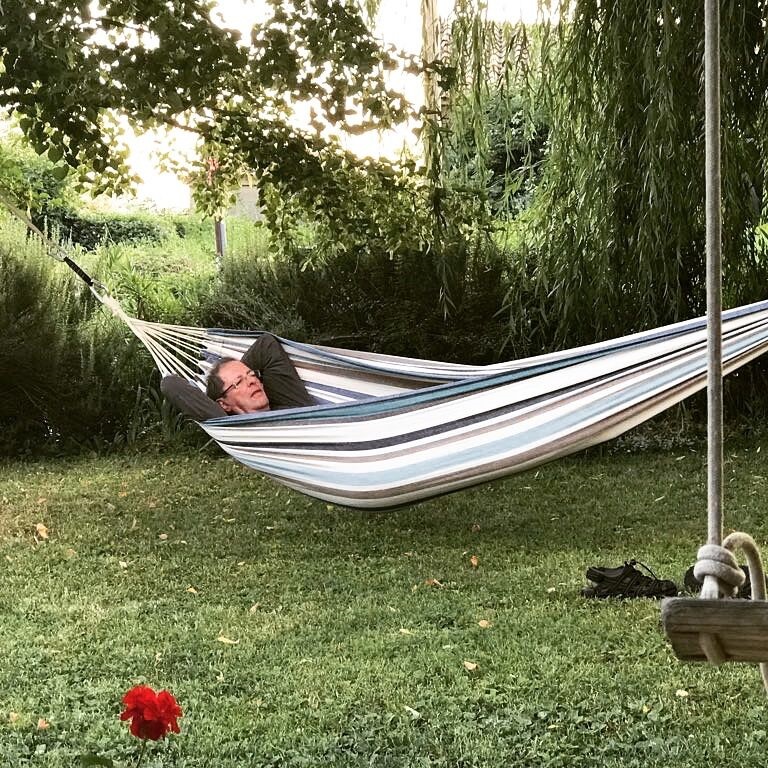 Chris and Gordana have been partners for the past 27 years and they are blessed with two grown-up daughters, Zoë and Tara.
Chris has worked in insurance for the past few decades and is really looking forward to becoming a full-time farmer. He is diligently learning Slovenian and is an avid environmentalist.
He studied permaculture and agroforestry and is very keen to deepen his practical knowledge when he soon retires.
Chris enjoys daily meditation, long walks, sailing, cycling and is a lifelong supporter of QPR football team (to his wife's astonishment!). He is the rock behind the Veduna project and a most devoted and supportive partner.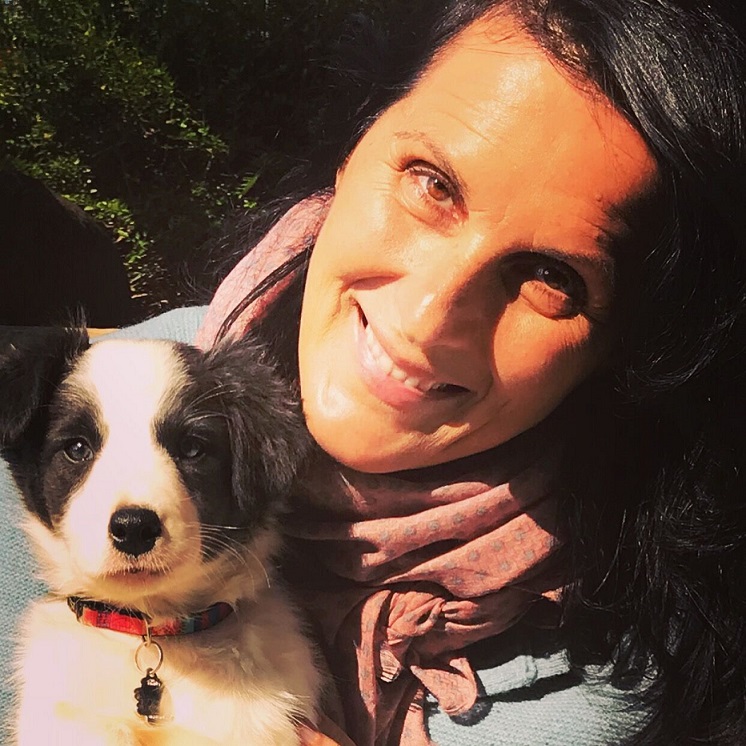 If Chris is the rock behind Veduna, Gordana is its sun, its creative force. Gordana grew up on the Dalmatian Coast in Croatia before settling in England. Whilst raising her two daughters, she set up and ran her own art gallery before moving her focus towards plants and medicinal herbs, and soon embraced the theory and practice of permaculture and biodynamics.
Gordana is also a qualified meditation teacher, art therapist and intuitive practitioner. She brings her passion, commitment and intuition to everything that happens on Veduna, whether planting seeds in the greenhouse, cooking delicious vegetarian meals, or running retreats and workshops.