Organic Cultivation
Fruit & veg
Set in Veduna's hillside is an impressive wooden and glass structure - and Gordana's favourite place - the greenhouse. It was built by local craftsmen and provides a space to grow more exotic fruit and vegetables throughout the year.
Outside, in raised beds, we grow more vegetables, herbs and flowers. And in order to provide more seasonal fruit, vegetables and medicinal herbs, we're preparing an extra field for cultivation with the intention of building a large polytunnel.
On Veduna we are mad about soil! We compost all of the organic waste and we have built two huge wormeries which provide us with high quality compost for planting and growing. We love mulching and we mostly practise the 'no dig method' of cultivation to ensure the quality of, and to protect, the arable land of Veduna for generations to come.
Trees
A large portion of Veduna's land is covered by ancient forest. On the farm, there is a beautiful orchard where we grow pear, apple, plums, cherries, quince and medlars.
A few years ago we planted an agroforestry field of fruit trees and are planning to increase the number of nut trees, especially chestnut, which has been seen as a possible staple food of the future.
Farm friends
A description of Veduna would not be complete without mention of our dearest dog Archie the Border Collie, and Luna, our horse, who you'll see gaily enjoying life in the fields.
In 2019, we are planting a lavender field and introducing a colony of bees who will create delicious honey from the fragrant pollen.
And we will soon be extending our animal farm members by introducing some chickens, ducks and goats to the farm.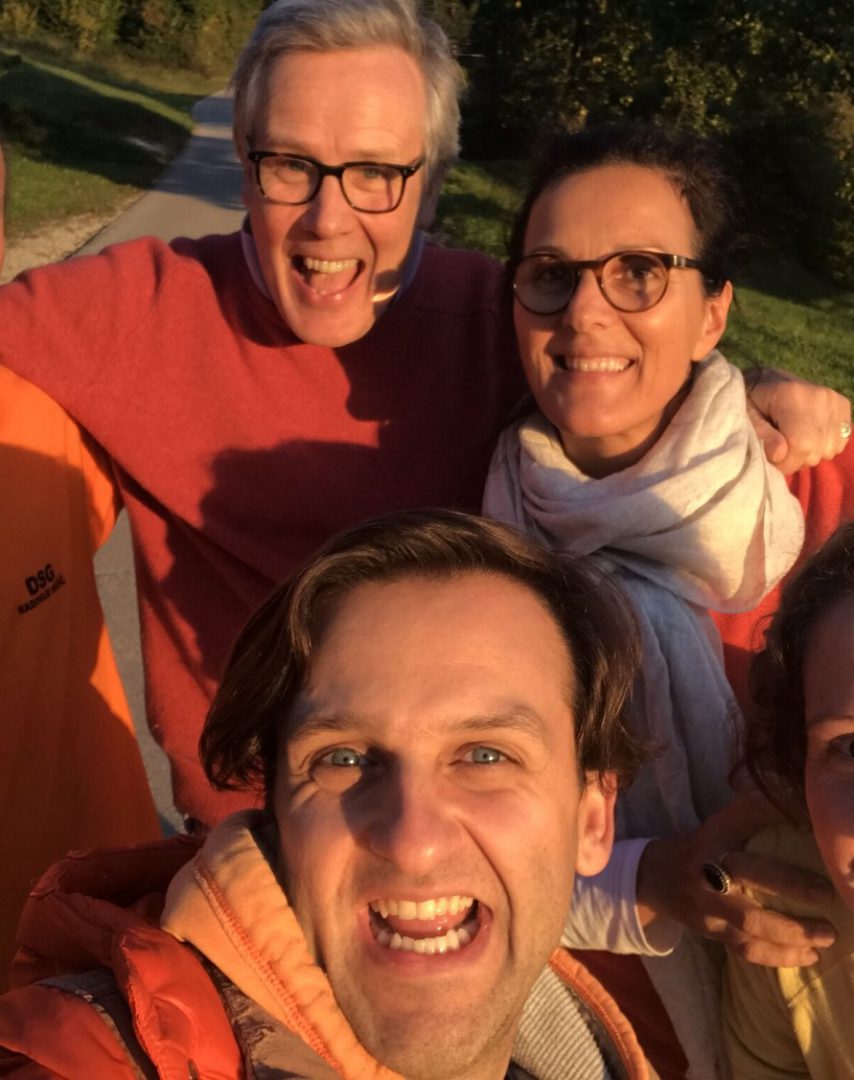 Veduna's volunteers
To support us in providing the most nourishing and loving space possible, we are so grateful to our wonderful WWOOFers and our amazing team of local friends who help tend the land, animals and outbuildings.
A special mention to dear Dragan whose kindness and devotion to Veduna (and Archie in particular!) is treasured.