The Retreat Centre
There is plenty of space at Veduna and a wide variety of facilities available, all of which enjoy stunning views of the hills beyond. These include a large yoga and meditation studio and separate dining and relaxation area, with a wood burning stove and panoramic vista. The workshop, pottery studio and treatment rooms are available for the guests and practitioners to use, and the outside natural swimming pool and fire pit are perfect places to relax and enjoy Nature.
The Veduna buildings are built to low energy/passive house standards. Our retreat centre is of traditional design, made of local wood and built by craftsmen of the neighbouring towns.
Please do take a look at the events below and we hope you find something of interest. If you would like further information, do get in touch. Please note, most of the events listed are run by independent practitioners.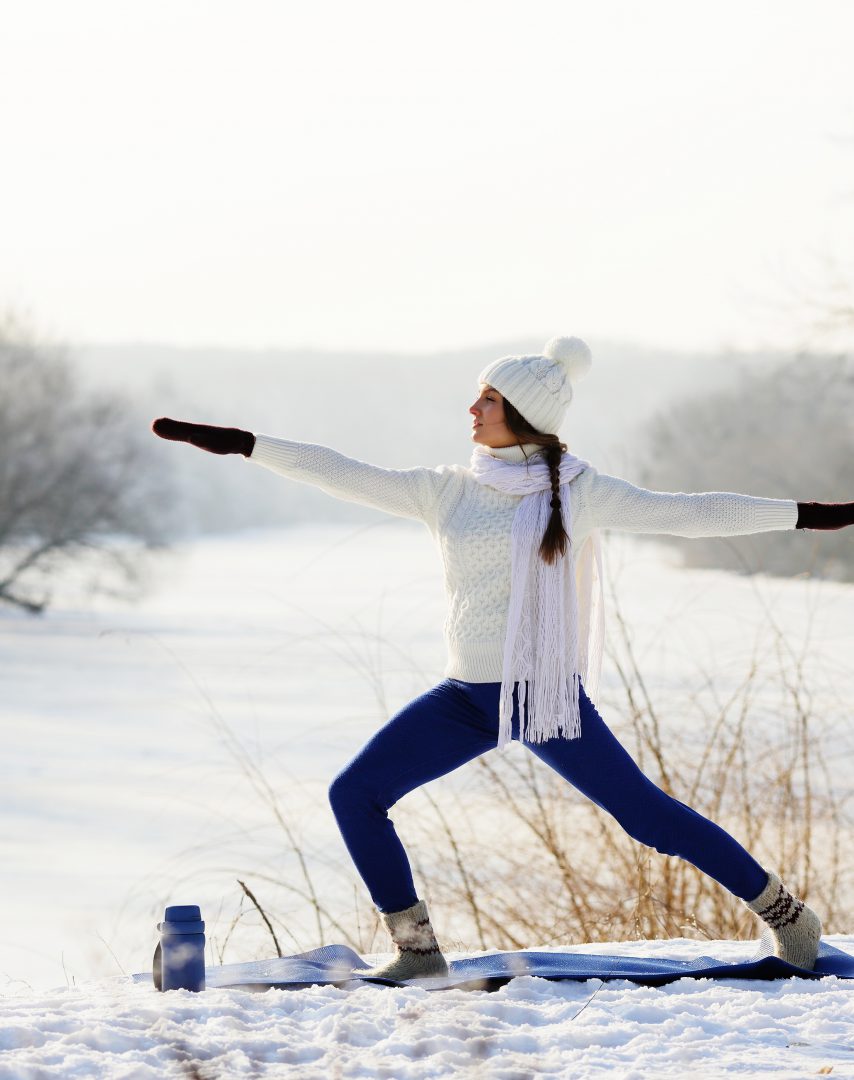 8 Day Yoga / Ski Retreat Feb 2nd - 9th & 9th - 16th, 2020
Perfectly positioned close to some of Slovenia's most beautiful ski slopes, you will enjoy a yoga/ ski vacation that is focused on winter sports, daily yoga, rest and rejuvenation.
With 23 hectares of energetically powerful and intensely beautiful land, enchanting woodlands, wild meadows and private organic farm land, Veduna is the perfect setting for a winter retreat.
With daily yoga sessions that perfectly compliment the anatomy of winter sports, you will be guided in an energising morning practice and deeply nourishing and restorative evening practice.
Food on Veduna is organically grown, freshly picked and lovingly prepared. Whether from our soil or from local producers, serving food full of Prana is our passion.
Info & reservations: hello@vedunaretreats.com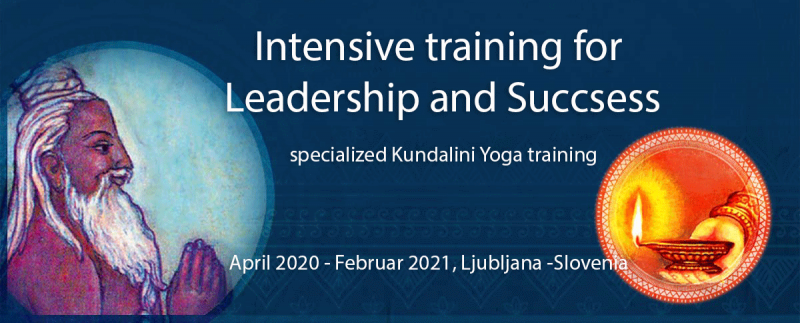 Kundalini Yoga - Intensive Training for Leadership & Success, Apr 25th - 30th, 2020
In this time of critical transition, the human facade is crumbling. Every strategy that was adopted in the past is now failing to work in our personal, social and business lives.
Now is the time to apply the Kundalini Yoga technology on a larger scale with its excellence and effectiveness in all areas of our lives.
EXPLORE A FUNDAMENTAL FIELD OF APPLICATION OF KUNDALINI YOGA.
Do you want to act and live your totality? Do you want to know who you are and why you are here? Do you want to move forward with inspiration, creativity and energy?
TRAIN YOURSELF TO LEAD THE ENTIRE KUNDALINI PROCESS, PROGRESSING THROUGH THE SUBCONSCIOUS BELIEF PATTERNS.
Know yourself and guide yourself on the path of fulfilment and success. Train yourself to lead your complete being and the others will come to follow you.
DECIDE TO LEAD AND SUCCEED IN YOUR PERSONAL, FAMILY AND PROFESSIONAL LIFE.
Decide to express your own divine potential and let health, prosperity, joy, happiness and success come to you.
Info: intaktlj@gmail.com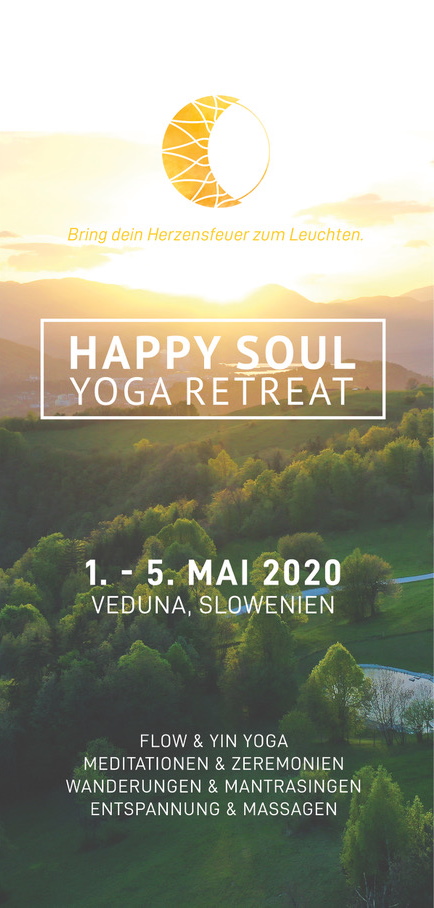 HAPPY SOUL - Yoga Retreat, May 1st - 5th, 2020
Let your Heartfire shine!
In those five days you will have the space & time to fully dedicate yourself to fulfill your needs. We will start the day with energizing Flow Yoga classes to align your body, mind & soul with your very own energy. During the day you will have the opportunity to join aligned workshops, touching meditations, interesting nature hikes or simply relax and enjoy soothing massages.
The evenings will be filled with nurturing Yin Yoga, where you are invited to fully let go and come in contact with your Heartfire. Further heart-warming ceremonies, soulful mantra evenings and time to enjoy the rustic sauna are awaiting you.
I am looking forward to share deep & touching experiences with you!
Corinna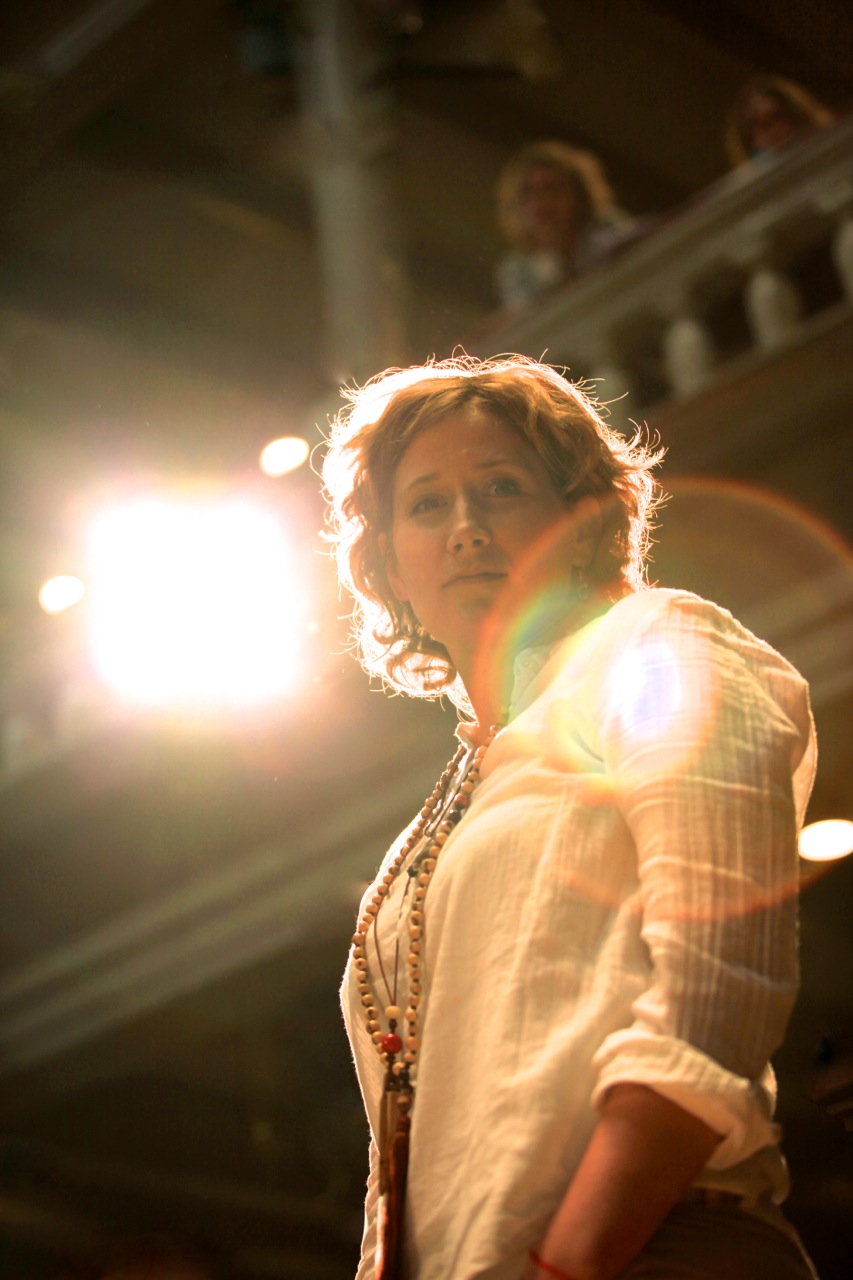 Advanced Shamanic Journey in Slovenia, 15th - 17th May 2020
Dear Brothers and Sisters, I want to personally invite you to the upcoming Shamanic Journey!
The Elders have asked us to go deeper and begin healing ourselves and our Mother Earth. You are now ready to step into the profound healing and growth that a more intense shamanic journey can offer. This intensive shamanic Journey is a very individual journey, where you can let go of many things and get in contact with your own higher destiny. I will accompany you all the way. We will be working with:
– Working on reaching a very deep meditational state in order to face your deepest fears and transform them.
– Working with the drum medicine
– Learning how to trust Mother Earth
– Healing old wounds and patterns to empowering one's self
– Working with the spirits of the land and nature
– Fire, Earth and Water ceremonies in nature
– Better understanding of your life purpose
– Deeper understanding of sacred ceremony
– Working on trust and being able to ask for help
Little Grandmother Kiesha
For more info and registration: Sarah Djordjic, sara@luxury-intimate.com
Dancing Archetypes, May 22nd - 24th 2020
If you sometimes feel like something is boiling deep down, inside of you and you can't figure out what exactly it is, this 3 days internal journey is for you.
It may be the conflict, caused by inner dialoguing between archetypal patterns that seek out expression. And this workshop is offering you a method that will guide you into your intimate world, by facilitating a space to unplug for a while and nurture yourself with time to figure out yourself through movement.
Archetypes are universal patterns of behavior and are accessible to us through the illumination of unconscious. Through them we develop relationships with our essential being and develop the potential of our soul.
Exploring archetypes is bringing the language you were born knowing into your consciousness, to the surface.
By discovering archetypes as the lenses through which we can perceive the world symbolically, we can identify energies in ourselves from a detached point of view and clearly see where our motivations, fears, desires, passions and choices come from; allowing us to then make an informed and conscious decision versus running our lives on "default" mode.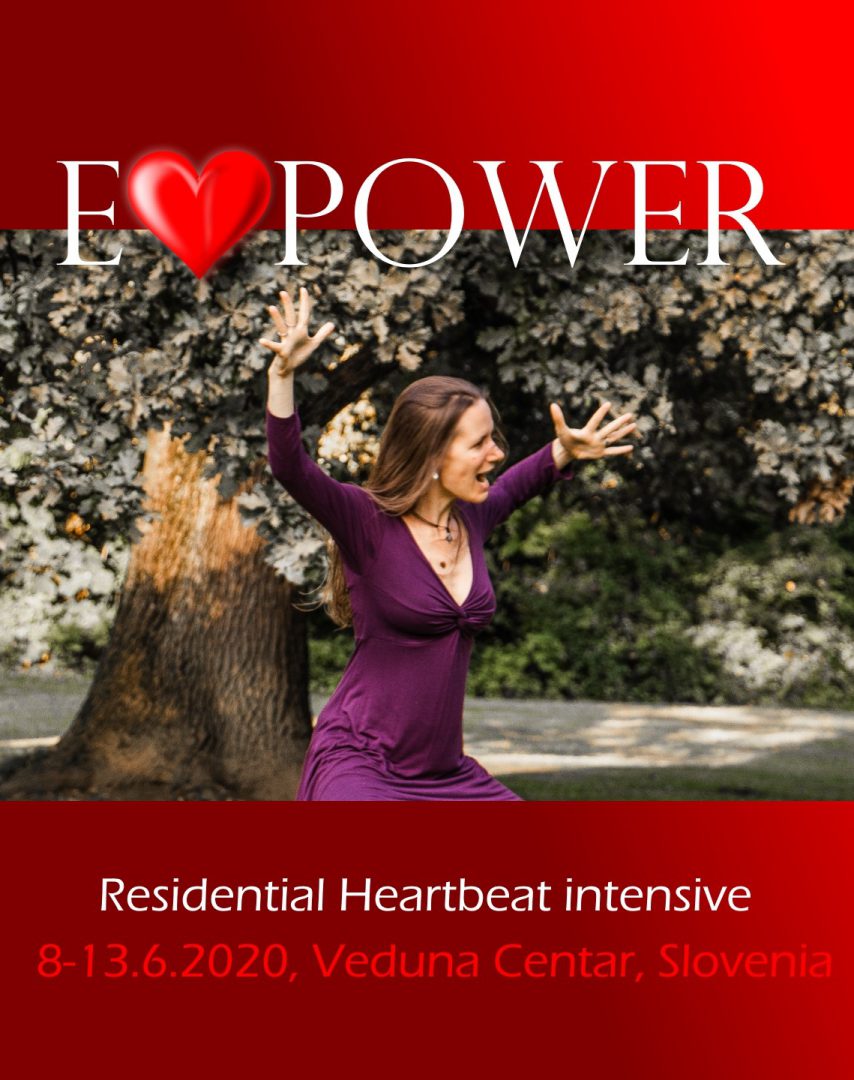 EMpower - Heartbeat, residential 5day intensive, 8th - 13th June 2020
A deep journey into the landscape of the heart in a residential setting, supported by morning yoga, and evening chanting sessions to help us prepare for and integrate the work done.
Intimate group of max 25 participants will allow us to really take time and dive deep into our personal stories, issues and ultimately healing
We will explore the emotional world, taking time to resolve some old stored emotions, build our capacity to feel and be present with the whole spectrum of emotions, finally landing in a place of understanding their sacred tasks and gifts they have for us in daily life.
Moving from surviving the emotions into being empowered by them.
Led by Lucija Glagolić Hora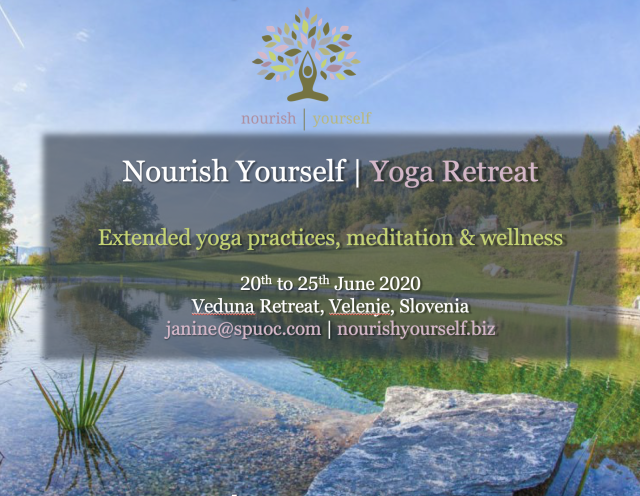 5 Day Nourishing Yoga Retreat, 20th - 25th June 2020
Retreats are an incredible way to be in a caring and thoughtful space, that allows you to explore aspects of your yoga practice, mediation and inner life without the distractions of day to day activities. Having longer practice times is transformative and in a lovely community to share that experience is enriching.
We will have 2 practice times a day, a morning one that is more flow orientated, but with an opening mediation/inquiry session, and a later afternoon yin yoga practice. The free times are yours to swim in the natural swimming pond, rest, walk on the property and just be. Delicious meals that are all grown locally will support your time there as well. Contact me for registration or for any more information needed.
Email: janine@spuoc.com
Iyengar Yoga Summer Intensives, 15th July - 2nd August
We're happy to share first details for the Iyengar Yoga summer intensives in Slovenia with Inga.
After last summer's wonderful experience we are very glad to be back in Veduna retreat centre in Slovenia for an extended and deeper quest on the yoga path!
This year we will have 3 intensives:
1st course - 16-20 July: Deep Recuperation & Rejuvenation Intensive (all levels)
2nd course - 22 - 26 July: Intermediate level Intensive
3rd course - 28 July - 1 August: Advanced level Intensive
Each course serves as a base for the following one, Therefore we recommend to come to more than one.
Contact Inga directly for more details about each course and to decide together which course is best for you:
yogaflorentin@gmail.com
+972-545883513 (whatsapp)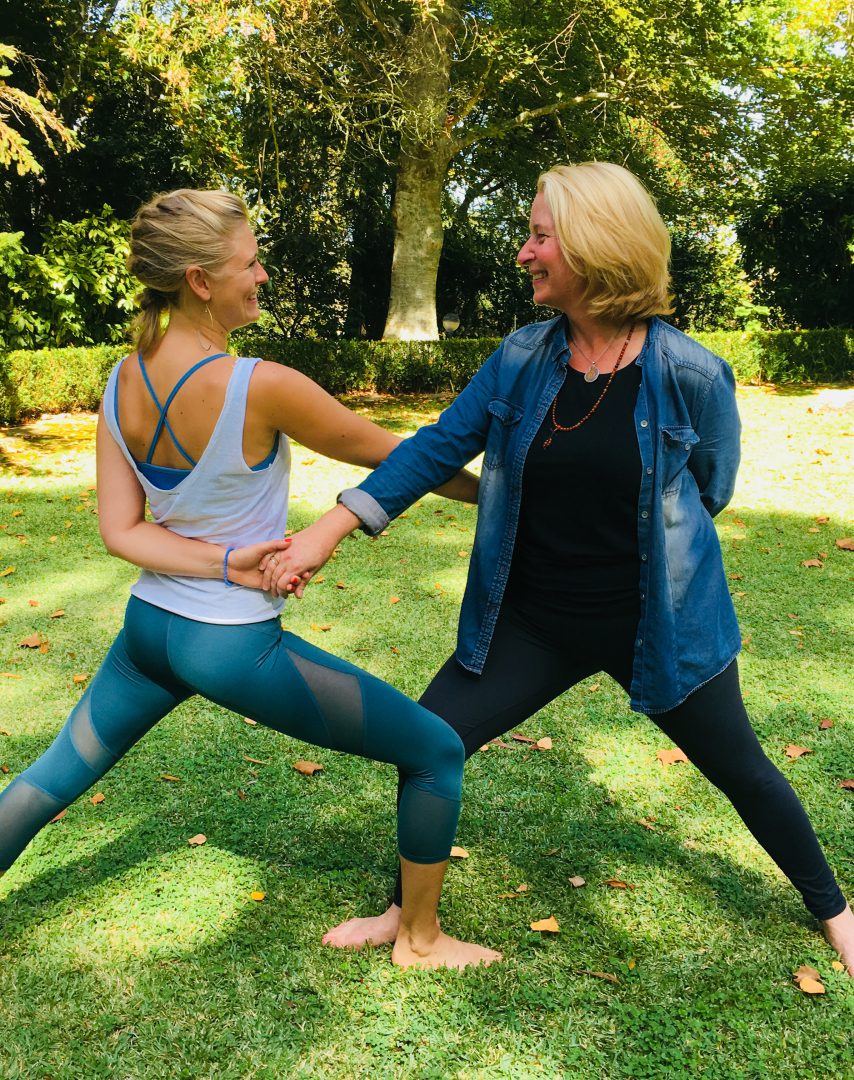 Women's Yin Yoga Retreat - Embody the elements, 18th - 24th Aug 2020
With Kirsten (Impact Yoga) & Samantha (Soulsister Bodywork)
Take time to slow down, nourish your soul and completely reconnect with your true nature. We will root down and experience the stability of the earth, breathe in the mountain air, flow with the energy of water, feel the inner alchemy of fire, and be held, as we are, in the element of space.
Dive deeper into your yin yoga practice and discover your own felt sense of each of the five elements. Learn how the specific healing properties of each element can support and empower you.
A week of inspiration. A week of ultimate self-care. A week to come home to yourself.
Email: kirsten@impactyoga.nl

MOUNTAIN RETREAT: 6 DAYS OF NATURE, YOGA & MEDITATION 27th Aug - 1st Sept 2020
Join us for a nourishing week of immersing yourself in the stunning mountains of Slovenia with a deep daily practice of yoga and meditation.
Taking a week out of your usual schedule is a powerful way to come back to your centre and establish or deepen your practice, taking all the benefits home with you. And, especially if you haven't discovered Slovenia yet, it's a wonderful time to explore.
Our daily schedule will offer morning meditations at the most peaceful, 'sattvic' time of day, guided journaling and philosophy teachings to give you personal time to reflect, and a very complete yoga programme; both energising vinyasa and mindful slow flow to quiet the mind and rest deeply.
This is your week to re-connect and re-charge. All sessions are optional, so you can take exactly what you need. There will be plenty of free time for reading, wandering through the trees, swimming, sauna, reading, sun-bathing, forest-bathing, napping…
REGISTER & QUESTIONS: write to info@yogainenglish.berlin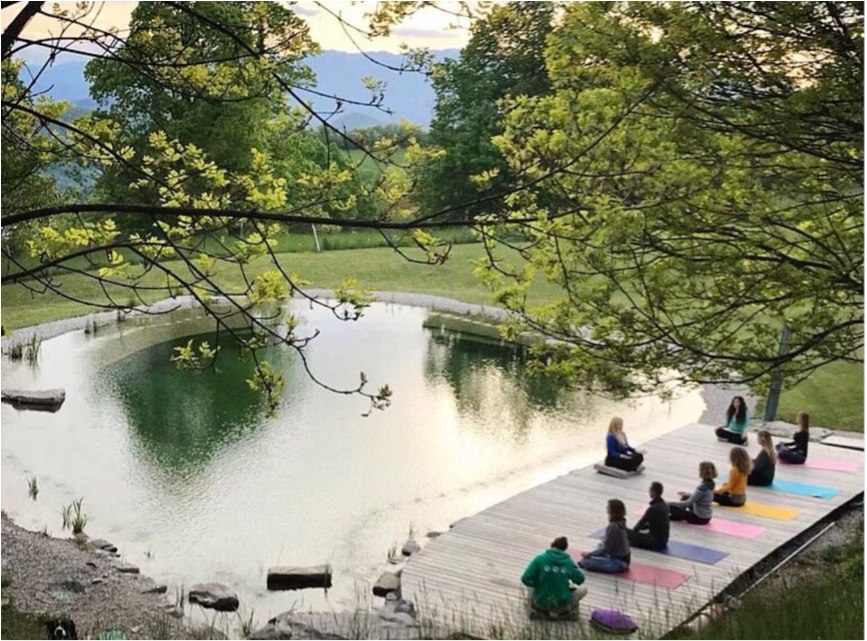 Nourish and Restore Yoga Holiday, 6th - 11th Sept 2020
A rejuvenating 5 nights for you to melt away your stresses, rest and uplift, with all of your needs taken care of so that you can return home your fullest self, recharged and revitalised!
So you invest time reconnecting with yourself on the mat in yoga class. You might observe that it helps you to wash away the day's stresses, decompress, return to a little balance. But that lovely feeling doesn't always last. Partly because you're then thrown right back into the real world. And so your practice helps you manage but rarely takes you further into a sustainable feeling of peace and balance.
Yoga holidays help you go deeper. Not to just do the minimum to keep stressors in check but take real time out so that the residual effect lasts into the year and beyond.
Lands Yoga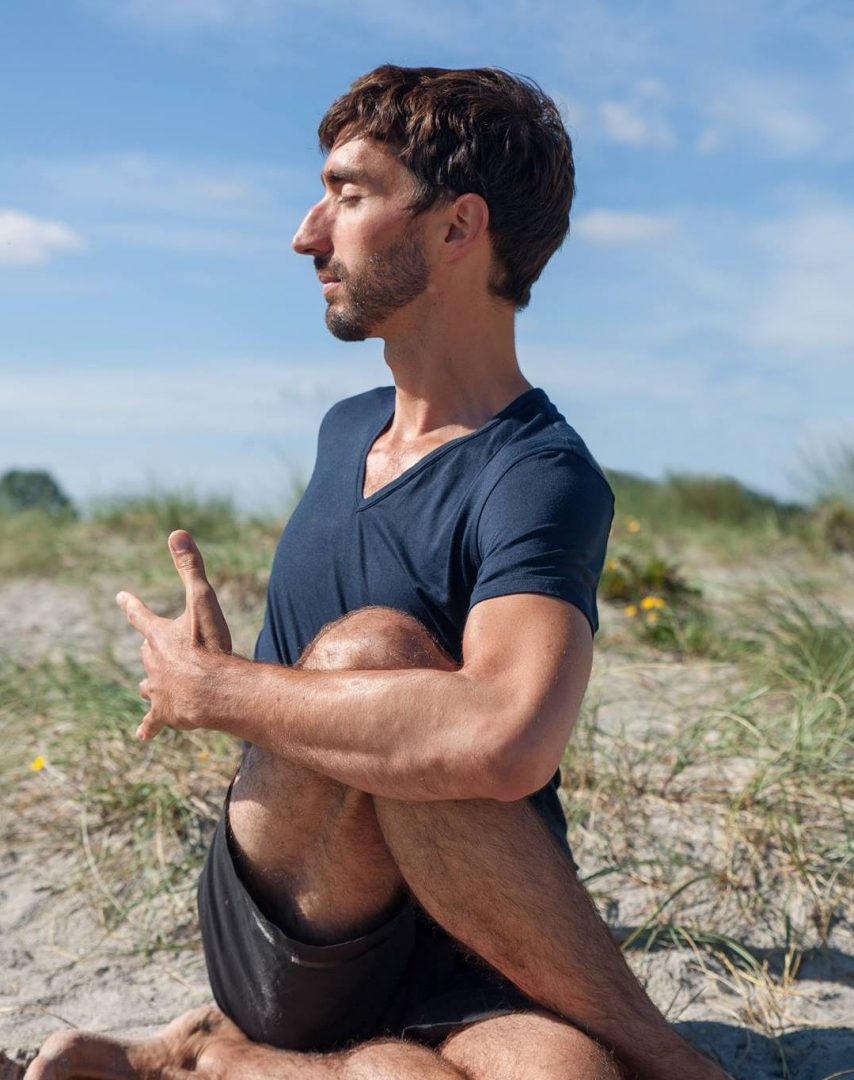 BACK TO NATURE – Yoga & Mindfulness Retreat, 15th - 20th Sept 2020
Enjoy a 5-day gateway in the beautiful mountains and raw nature of Slovenia with daily Yoga and Mindfulness, guided contemplations, sauna, long walks, healthy food, and rest.
The intention of this retreat is to deeply nourish, rejuvenate, and re-balance your Body, Mind, and Heart. You will also deepen or build up your yoga and mindfulness practice as a natural result of this retreat.
You can expect an inclusive, relaxed, and light-hearted atmosfere. Supported by the warmth and softness of the surrounding Slovenian nature, Cedric and his guest teacher will create a safe and sacred space so you can enjoy the retreat to its fullest.
Treat yourself with an unforgettable retreat, and reconnect to Source and yourself. All levels of practice, ages, nationalities, gender identities are warmly welcome.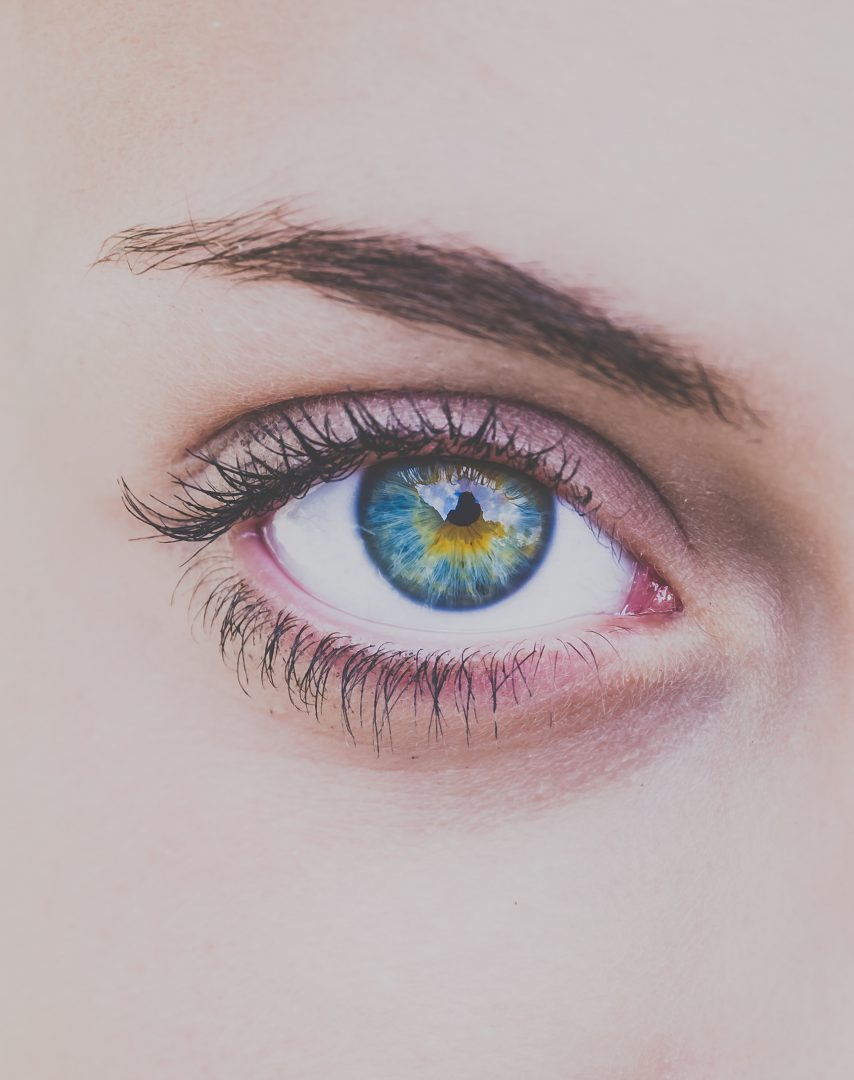 Hearts & Eyes Wide Open, 3rd - 12th Oct 2020
Transformational Retreat & 100 Hour Yoga Teacher Training with YiA International
"Yoga is the journey of the self, through the self, to the self." –The Bhagavad Gita
The greatest spark for transformation starts with complete acceptance as you are. All the beauty of your luminous light and the shadows it casts. It is stepping into the awareness that these two energies work together, united in perfect harmony. This acceptance catapults you into the present moment of sweet surrender and unconditional love. It is from this space of having our hearts and eyes wide open that we enter into deep awareness and we realize that we are not broken. We realize that all the answers we seek already exist within and always have. We come to know that inside each and every one of us lies an unwavering joy and peace that we simply must choose to connect with, to remember.
YiA International School of Personal Transformation & Yoga offers life changing trainings, workshops and retreats around the world. YiA is a Yoga Alliance® Registered Yoga School & YACEP® Continuing Education Provider offering both beginner & master level trainings. Upon completion, for those who desire to become a Registered Yoga Teacher with Yoga Alliance® these hours will count towards your 200hr certification with YiA Yoga. For those who are already RYT's, you will be able to submit the transformational retreat hours for Continuing Education Credit through our YACEP® school.
This transformational retreat is lead by Katherine Sophia, E-RYT 500 Master Space Holder & Yogini. Katherine has been on the path of yoga since a young age and has over 20,000+ hours of transformational teaching experience.
For more information or to book your space, contact YiA International on WhatsApp at +507-6630-3769 or visit www.go2yia.yoga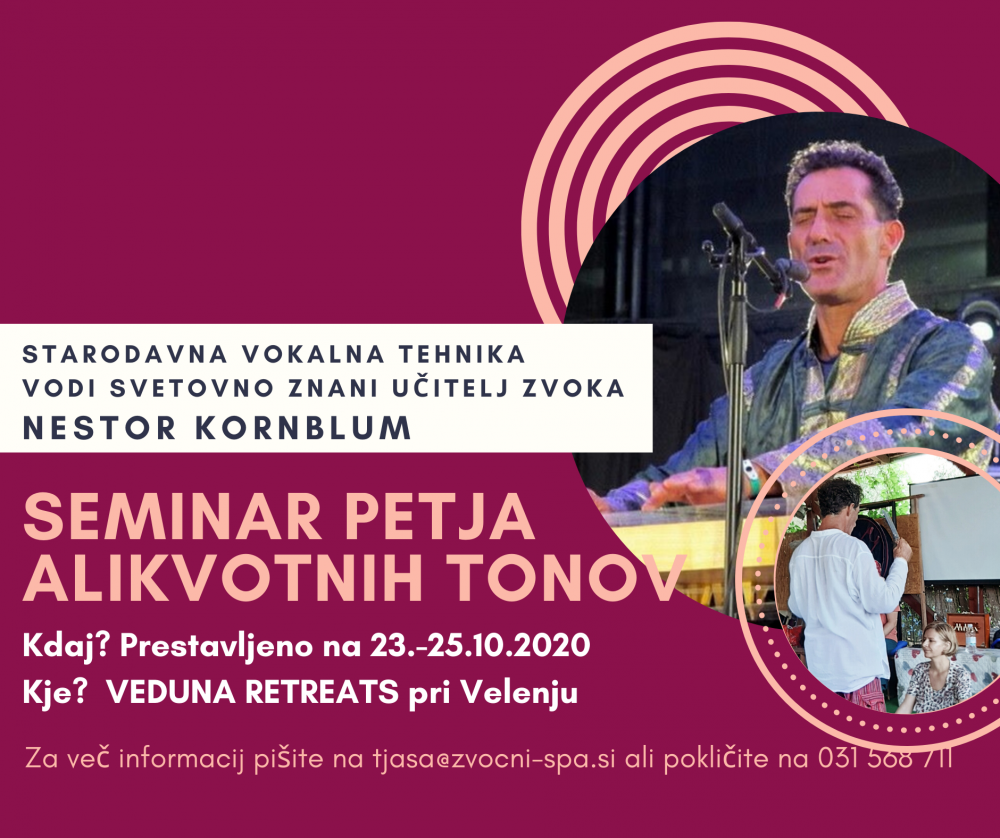 OVERTONE SINGING WITH NESTOR KORNBLUM, October 23th - 25th, 2020
We invite you to:
An experiential seminar, led by a European leader and teacher of a sound therapy and overtone singing workshop Nestor Kornblum.
A brief overview of the theory and science of how sound therapy works with practical demonstrations.
Learn Magic vocal overtone singing techniques with a system that Nestor has designed for 23 years. Discover some of its potential uses as a healing tool.
Enjoy the peace and unity of group intonation in the sound of our voices in harmony.
Experience therapeutic tuning forks specifically tuned to natural harmonic frequencies to restore balance and harmony.
Nestor's clarity, humor and simple style ensure a fun and practical experience. Everyone will be given useful audio tools to practice at home. During the workshop, Nestor will also include a demonstration of overtone singing.
Each day will include warm-up and breathing exercises, overtone singing or tuning fork exercises, and voice exercises.
Info: tjasa@zvocni-spa.si
Summer 2019
DETOX THE BODY
Remove toxins and learn to listen to the body through specially created organic soups, fruit smoothies, protein drinks and walks in the wilderness.